TVED Boarders using their Time Well
Don Bosco Technical College – Cebu City – Bro. Silvestre Crescencio, SDB was happy that the project for a new dormitory for TVED students went well. At the onset of the pandemic, all face to face classes have been suspended. This was problematic for technical-vocational training which requires upskilling in manual and hands-on experience. As soon as restrictions were eased, many of our TVED Bosconians came back to our shops to continue their technical education.
The dormitory for TVED students in DBTC is housing 12 students. Their life is built like a bubble to protect them and those around them from the ravages of the COVID-19 pandemic. The students live and study within the campus. While they are kept busy by training during school hours, Bro. Ves gives them other opportunities and skills for life.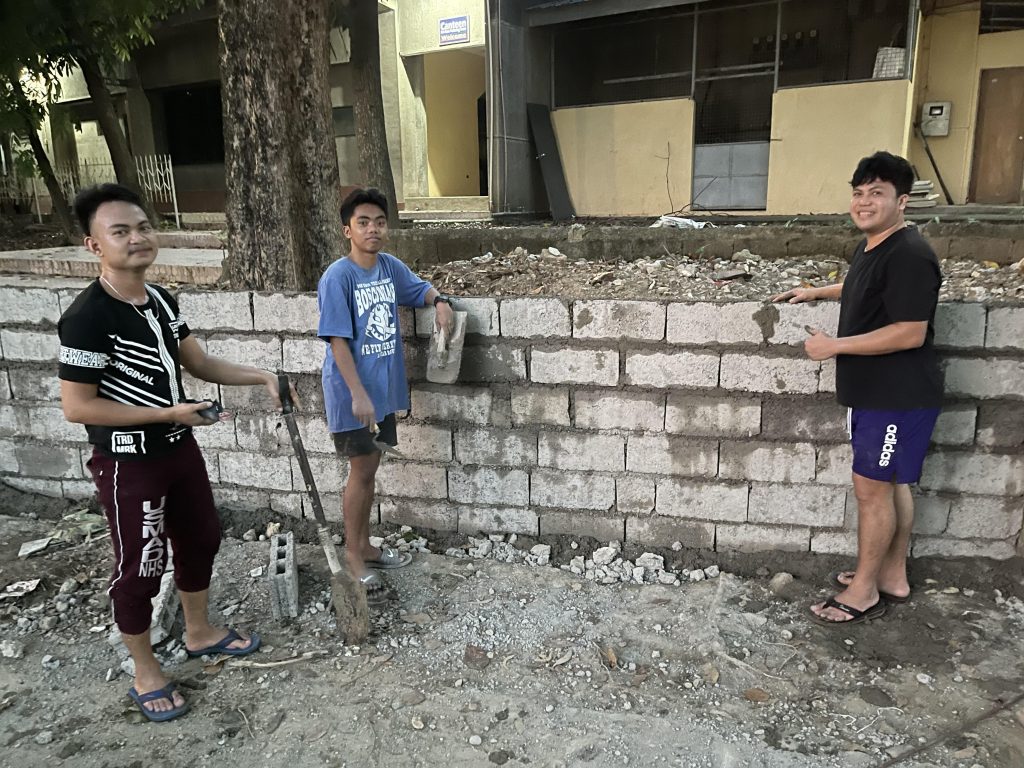 The TVED boarders have been involved in gardening. Using the plot of land nearby the boarding house and behind the Salesian residence, they have been planting vegetables and fruits whose produce have ended up in their tables. In order to gain additional income for their studies, they have also volunteered to join school improvement projects, where aside from earning a little they also learn other skills.
The boarders have helped clean-up and establish the materials recovery area of the school, install lighting and construct the new kiosk for elementary students. This time, their project is to build a wall that helps secure the path leading to the Salesian residence. "Time flies for the happy, but drags on for the sad," St. John Bosco highlighted in his memoirs. In DBTC, we train our Bosconians to work with joy and dignity.