The Salesian Congregation
The Salesians of Don Bosco is an international organization of men, founded by St. John Bosco, dedicated full time to the service of the young people, especially those who are poor and disadvantaged.
Believing that their total dedication to the transformation of the young as practicing Christians and productive citizens is their best gift to humanity, they focus on Youth Development and Engagement, particularly, education.
The Salesians have been in the Philippines since 1951. Salesian activity broadly expanded in reach that, as a positive consequence of this expansion, the original Salesian Province was divided into two: the Philippine North Province (FIN) and the Philippine South Province (FIS).
Showing themselves veritable friends of the Filipino Youth, the Salesians' keenest desire is to bring out the best in the young, the Christian best and the Filipino best—unleashing within the BANAL (holy) and BAYANI (hero).
Such is the challenging task of the Salesians during this digital-cyber age and they aim to get it done by every modern means, and they start with what the youth love.
So there one finds the Salesian as a varsity coach and league organizer, a Boy Scout leader, a choir-master and combo player, a dramatics director, an artist, an academic teacher, a technical instructor, a science-lover, a computer and electronics enthusiast, a carpenter, a welder, a mechanic and auto-mechanic, an electrician, a missionary, a tailor, a librarian, a sacristan, a farmer, an agriculturist, a poultry and husbandry caretaker, a new media expert, a pastor, a church builder, a club animator, a retreat preacher, a catechist, a priest-counselor, and finally—always and everywhere—a friend to the young.
Concretely, Salesian work finds manifestation in running schools, training centers, youth centers, parishes and giving social services.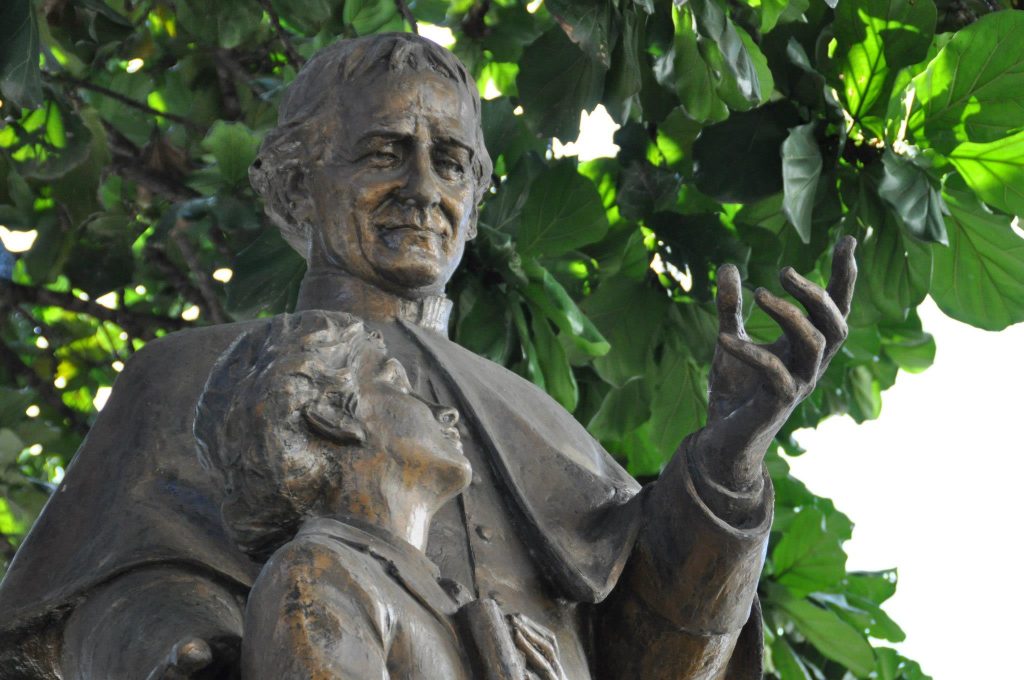 "Give me souls, take away the rest."

St. John Bosco