Training and Vocational Centers
The original nature of the Salesian School and VTC
The Salesian Vocational Training Centre and the school came into existence in Valdocco to meet specific needs of youth and integrate them within an overall project of education and evangelization of the young, especially those most in need. Motivated by a desire to ensure their dignity and their future, Don Bosco set up trade workshops, at the same time, helping his youngsters find work and entering into contracts for them with a view to preventing exploitation. The Salesian Brother vocation enriched and enhanced this service.
This is the matrix of the current VTC which is concerned with promoting the human, Christian and professional formation of the young. This proposal responds to the predispositions, abilities and perspectives of many of them who at the end of their basic training, wish to get a job. Vocational training is an effective tool for holistic human development and an effective preventive measure for youth problems, as well as promoting Christian leadership in society and development in the business world.
Ever attentive to the needs of the young, Don Bosco extended his commitment by developing the Salesian school. He sensed that the school was an essential tool for education, a meeting point between culture and faith.
We consider the school as a privileged cultural mediation in education; an institution for the formation of personality which we cannot do without because it conveys a concept of the world, the human person and of history (cf. The Catholic School, no.8). The school environment has developed considerably in the Congregation in response to the needs of the young people themselves, of society and of the Church. It has become a movement of educators firmly established in the school area.
There are also Pre-Vocational Training Centers with a special set- up and varied proposals: career guidance, education and training, updating, upgrading, integration and social and work reintegration, promotion of social-minded enterprise. They contribute to the personal success of each individual and cater to a wide range of target groups: young people in their compulsory schooling stage, young people and adults seeking employment; young people in problematic situations or school drop-outs; migrants or apprentices. These include a highly personalized opportunity to facilitate re-entry into formal schooling or to be initiated into work. In fact, this pre-vocational training includes a series of provisions designed to make individuals aware of the working environment and prepare them to better confront their subsequent entry into the new occupation.
Don Bosco Technical College College-Cebu, Inc.
Pleasant Homes Subdivision, Punta Princesa, 6000 Cebu City
Technician's Center – Technical Teachers' College
Don Bosco Technical College-Cebu opened a College with a ladderized program for Technician Teachers: from one-year Certificate to three-year Technician to the Fourth Year in Bachelors Degree in Technical Education (BSTE). It equips the graduate with "hands on" experience in the chosen technical specialization prior to his/her formation in the field of education. The standard education subjects are specially adapted to match the needs and competencies of a world-class Technical-Vocational Instructor for young and adult learners. The five-month company exposure at the near end of the course enhances the graduating student's technician skills while serving as a possibility for a sure job after graduation.
Skills Training Program for Out of School Youth
The Skills Training Program (STP) is a one-year short courses in trade / industrial skills with moral/spiritual, Christian values and attitudes formation especially for the out-of-youth and financially disadvantaged but capable youth allowing the needy young man to find immediate employment and long enough to give him sufficient knowledge and skills needed for his job.
Courses Offered:
Machining NC II
Motorcycle/Small Engine Servicing NC II
Furniture Making NC II
Electrical Installation and Maintenance NC II
☎ +63 (032) 273-8444 TVET
---
Don Bosco Training Center-Balamban
Prenza, Balamban, Cebu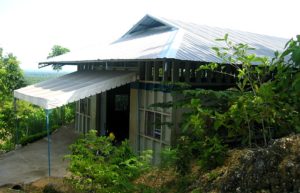 In the late 1990s, internal migration occurred when Balamban was developed into an industrial zone with catamaran manufacturing, ship building, ship repair, recycling, among its industries. With the offshoot of the industrial movement in the area, there was a great need for a training center where future workers could learn skills and eventually find employment within. Thus, upon the invitation of the town mayor and the local business community, the Don Bosco Training Center was set-up in 1997 with a course offering on Industrial Welding. A year later, the Youth Center was also established, attracting the youngsters in the locality.
The Don Bosco Youth and Training Center is located in Prenza 2.5 kilometers away from the town proper.
Course Offered:
SMAW NC II
☎ +63 (032) 273-1127 to 33 Trunkline
☎ +63 (032) 273-2302 College
☎ +63 (032) 414-3433 Administrator
☎ +63 (032) 273-8444 TVET
---
Don Bosco Training Center and Youth Center
L. Flores Street, Pasil, Cebu City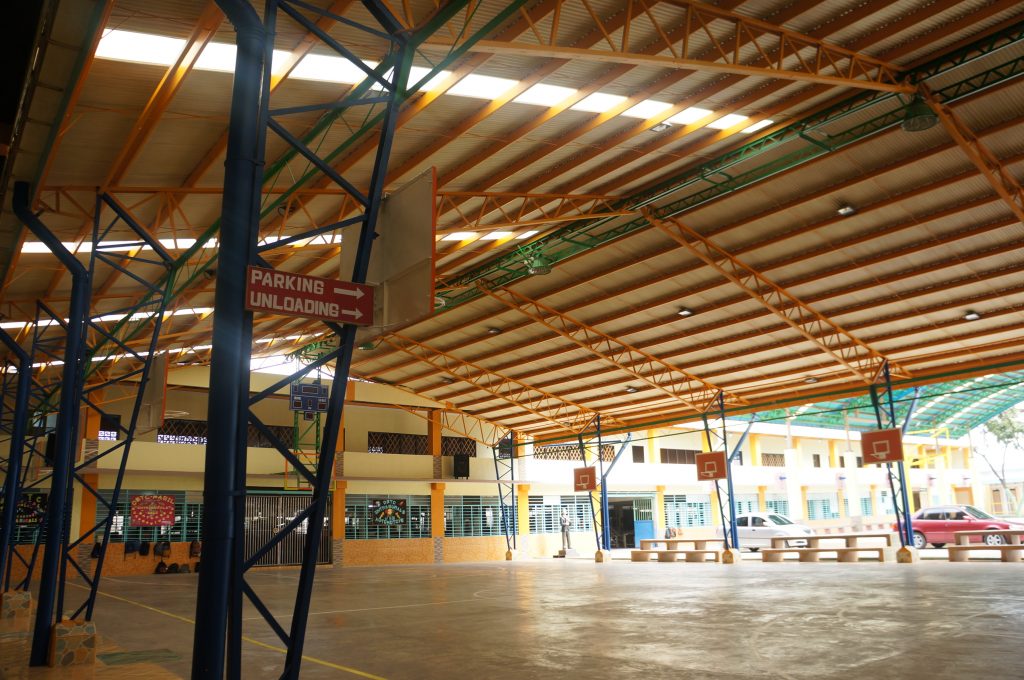 Vocational Training Center
Concerned with this alarming and growing problem, The Salesian Priests and Brothers organized and established in 1969 the Manpower Training Center to specifically provide skills training program to poor but deserving out-of–school of the area and arm them with skills they needed to uplift their conditions in life and better still, to keep them off the streets from its evils and ploys.
In keeping with chronological development sweeping the country and the industry's demand for highly competent workers, Don Bosco- Pasil has organized its training program to specialization of Machine Shop, Automotive, Welding, Woodworking, and Dressmaking. This is also an answer to the demand of Cebu's Economic Boom.
Courses Offered:
Machine Technology
Wood and Furniture Technology
Small Engine Technology
Automotive Technology
Garments Technology
☎ + 63 (032) 261-00-62 Parish
☎ + 63 (032) 261-00-10 Youth Center
📠+ 63 (032) 262-05-33 FAX
---
Don Bosco Boys' Home and Training Center
Cotcot, Liloan, Cebu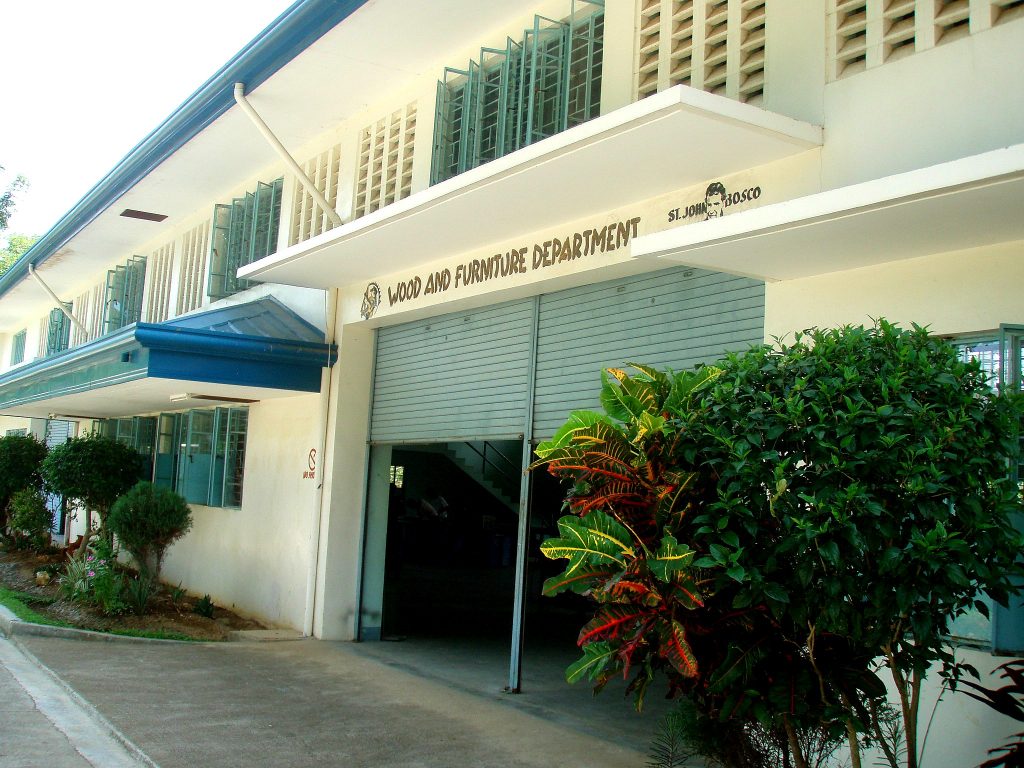 DB Liloan Training Center was established in 1999, the training center offers a 12-month training program in mechanical and welding technology. Recently, woodworking technology has added to its program. The students/trainees are guided through six (6) months intensive training and six (6) months of on-the-job training in various companies, equipping graduates not only of the competitive skills for future long-term employment, but more importantly, the Salesian values that were painstakingly instilled in every graduate.
Courses Offered:
Machining NC I
SMAW NC II
☎ + 63 (032) 424-7002 Boys' Home/ Administrator
☎ + 63 (032) 424-7003 Training Center
☎ + 63 (0920) 920-6481 Rector
---
Don Bosco Boys' Home and Training Center
P.D. Monfort South, 5006 Dumangas, Iloilo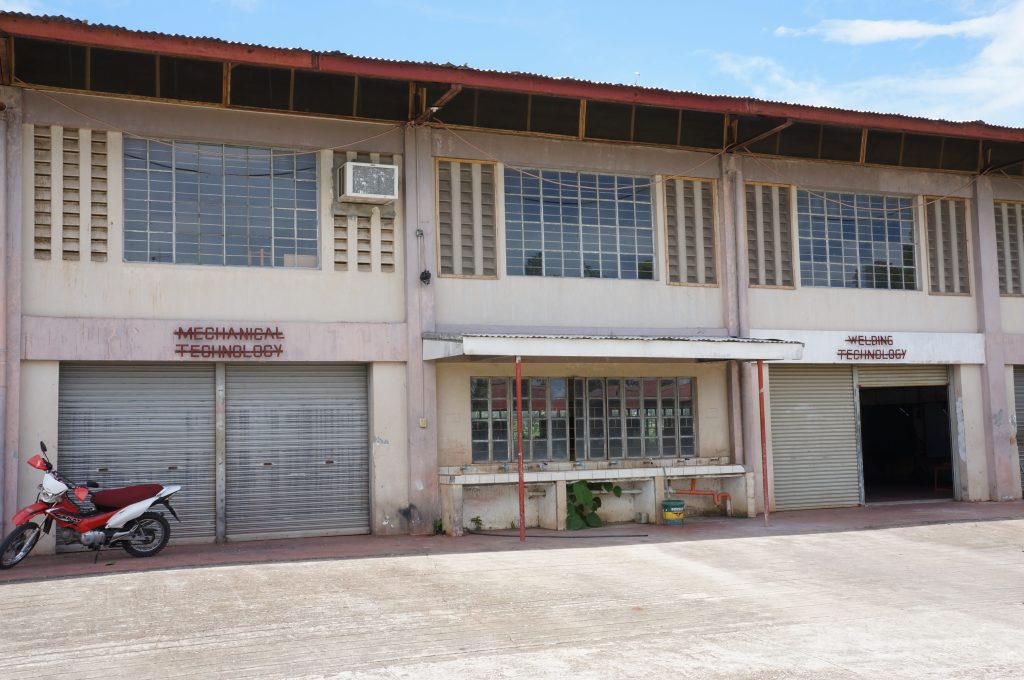 Don Bosco Training Center
It is also a manpower development center offering skills training courses (vocational) to poor but determined out of school youth. . It is also home to trainees on Mechanical Technology, Agri-Mechnical Technology and Integrated Farming Technology whose impact in the community has been very significant. Majority of these training graduates become breadwinners of their families or become major contributors to the family income.
Apart from the work within the center, the Salesians also do their apostolate in the neighboring towns and provinces especially in schools.
Courses Offered:
SMAW NC I
SMAW NC II
Motorcycle and Small Engine Servicing NC II
📠+ 63 (033) 361-2500 FAX Office
---
Don Bosco Technical Institute
Vicmico, Victorias, Negros Occidental, 6119 Negros Occidental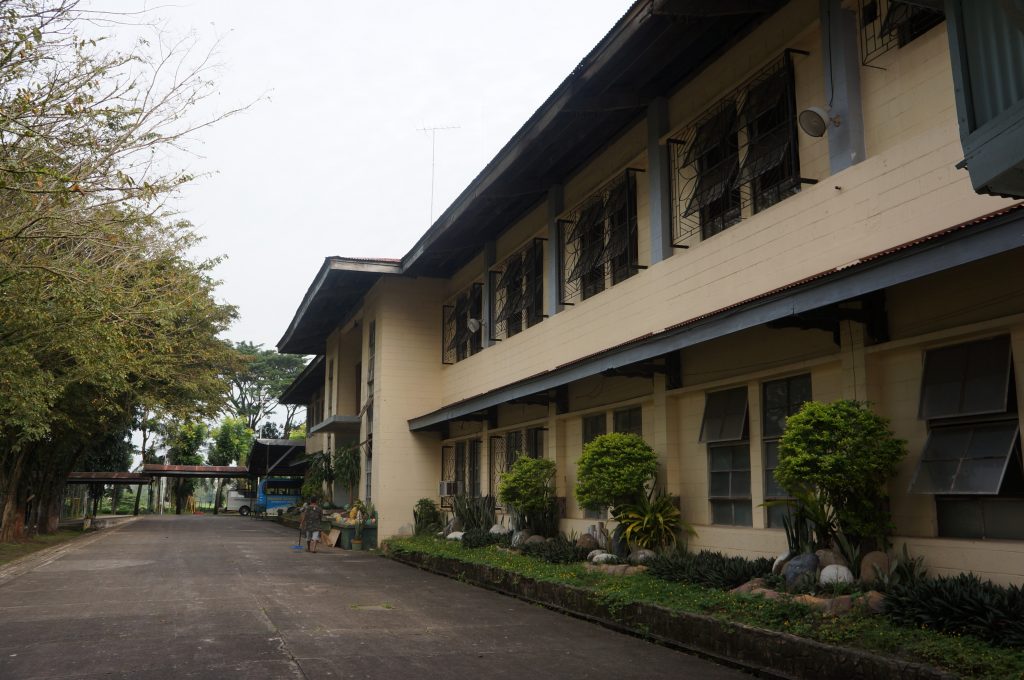 Don Bosco Training Center
In 1996. The company found itself on the verge of bankruptcy and was forced in 1998 to sell its assets, spin-off some departments which depend on it (one of which is the DBTI) and resort to series of retrenchment of workers. The ugly effects linger even up to the present. The families whose sole source of living is in VICMICO, find themselves in gruesome financial difficulties, unable to afford college education for their children. As a proactive move, DBTI in 2003 opened the training center to provide young people ages 18-24, an option for a better future through technical training that would lead them to gainful employment.
Course Offered:
Machining NC I & II
📠+ 63 (034) 399-3259 FAX Rector
☎ + 63 (034) 399-3630 Rector
📠+ 63 (034) 399-3631 FAX Shop
📠+ 63 (034) 399-3632 FAX Administration
☎ + 63 (034) 399-3263 HROD
☎ + 63 (034) 399-3227 Center for Social Development
📠+ 63 (034) 398-58-20 FAX Parish
---
Don Bosco Training Center and Youth Center
Taboc, Borongan, Eastern Samar, 6800 Eastern Samar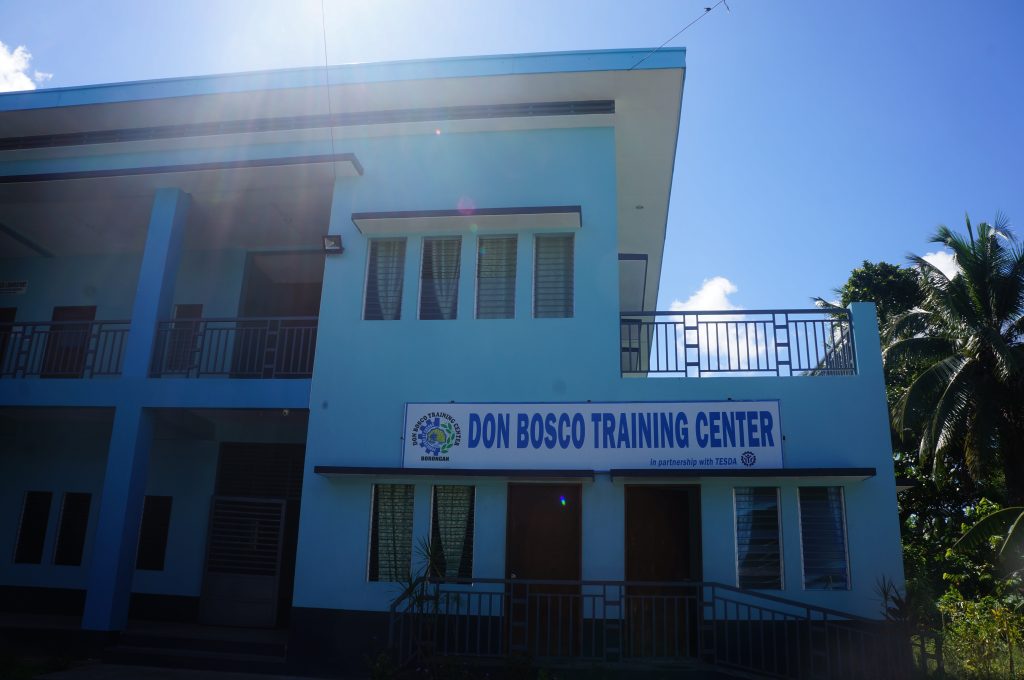 Training Center
Don Bosco Training Center offers a one-year Mechanical Technology Course (with Associate in Welding), Basic Machine Operation and Plumbing, Small engine Technology and Agro-Mechanical Course to out-of-school youth, from 15 to 24 years, with the aim of providing them skills for gainful employment. Don Bosco Training Center-Borongan was awarded by TESDA as the Best Training Center in the area whose beneficiaries are high school drop-outs with the possibility of a high school equivalency designed for out of school youth. Currently, the Training Center receives scholarships from TESDA (PESFA funds) for eight of its trainees.
Courses Offered:
Motorcycle/Small Engine Servicing NC II – AC
SMAW NC II – AC
Computer Sysytem Servicing NC II – AC
NOTE: AC stands for Assessment Center
☎ + 63 (055) 560-9850 Training Center
---
Don Bosco Training Center
Dahican, Mati, Davao Oriental, 8200 Davao Oriental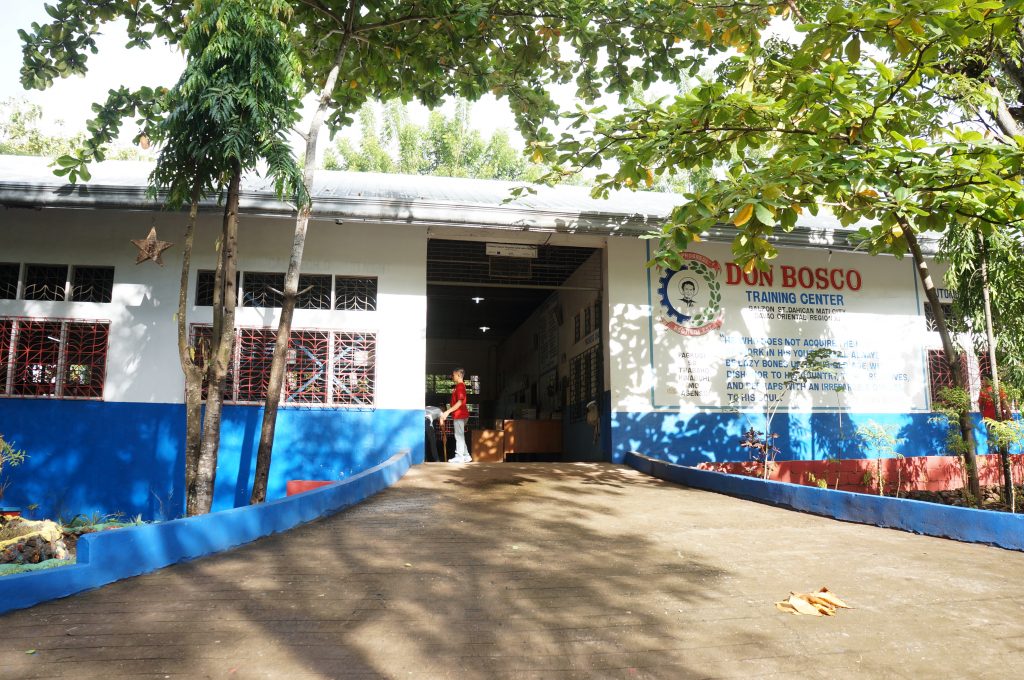 Training Center
The training center started its operation in 1995 offering training courses in Mechanical and Automotive Technologies. The center is effective in its program because it is able to qualify the graduates to address the skills requirements of the small industries in Mati and the big ones in Davao City. However, the distance of Mati from Davao City is a critical factor in the job placement of the trainees. With this, Don Bosco addressed the situation by providing training programs that are not only relevant to local needs but can likewise generate gainful local employment. Hence, in 2003, the Center opened the Agri-Mechanical Technology and Integrated Farming Technology courses.
Courses Offered:
Machining NC I & II
Automotive NC I & II
Motorcycle/Small Engine Servicing NC II
Integrated Farming Technology (Horticulture NC II & Animal Production NC II)
Driving NC II
Other Services
1. Spiritual Formation – A monthly recollection is rendered to the trainees toward spiritual maturity.
2. On-the-Job Training – All trainees undergo Industry exposure prior to graduation.
3. Personal Development Assistance – DBTC guarantees a caring and accommodating teaching and guidance staff to make the training enjoyable and productive for the trainees.
4. Entrepreneurial Training – A training on small enterprise is rendered to trainees for additional knowledge and skills as they venture towards gainful employment status
☎ + 63 (087) 388-4540 Parish