Religious Studies
The Salesian Philippines South Province provides religious studies not only for candidates to the Salesian life but also to other religious institutions, catechists, young people, and any other lay person. Currently, there are two programs offered at Don Bosco Formation Center in Lawaan, Talisay City, Cebu:
Bachelor of Arts in Religious Education and Pastoral Communication
Certificate Course in the Evangelium Program
Bachelor of Arts in Religious Education and Pastoral Communication
A.B. ReEd PasCom is a four year course for those who wish to become licensed professional teachers (LPT) with a dual focus on Religious Education and Pastoral Communication. They are trained on the rudiments of pedagogy, going beyond values education to Christian education. In Pastoral Communication, students are equipped with behavior and values that promote communion together with technical skills on effective communication.
The course is offered in partnership with the College Department of Don Bosco Technical College – Cebu. Classes are held in-campus in DBFC Lawaan.
Evangelium Program
The two-year certificate course is designed to equip lay people and preparing them for effective teaching and evangelizing of the faith. The course is directed to catechists and religious educators in parishes and schools. Students are given solid foundations in the Catholic faith as well as the skills for effective teaching.
---
Don Bosco Formation Center
Lawaan III, Talisay City, 6045 Cebu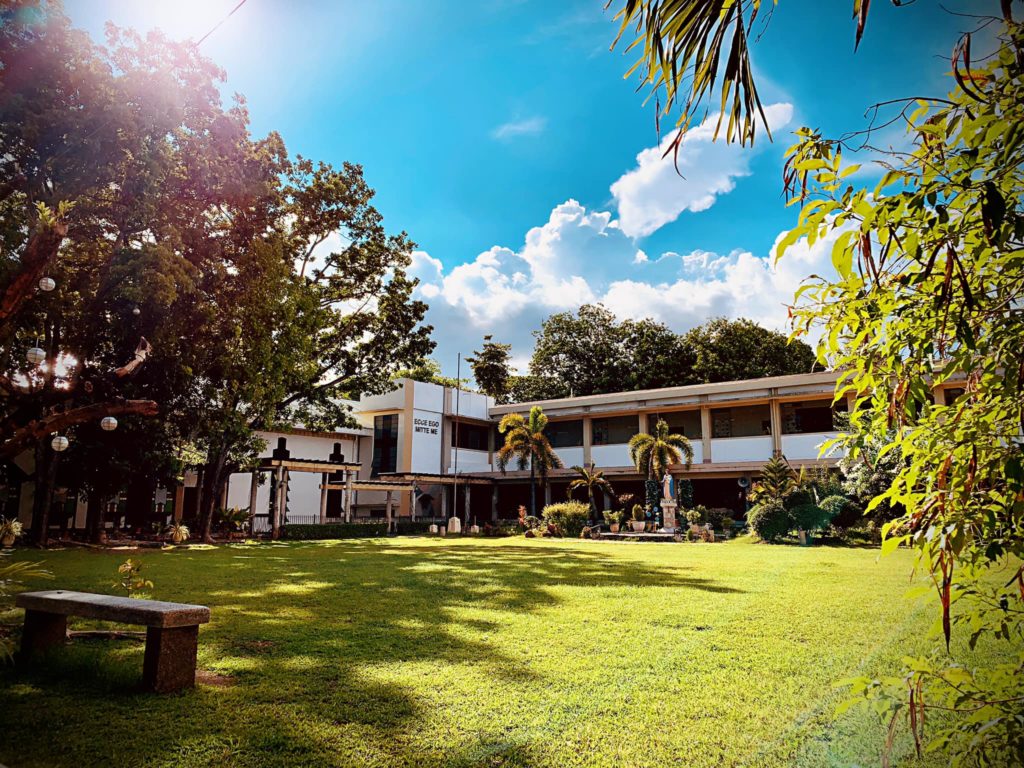 The Don Bosco Formation Center is a community for the human maturing of the young person, his intellectual preparation and the deepening of his search for his calling. It is a time of dialogue between God, whose initiative calls him and leads him forward, and his own freedom as he gradually assumes responsibility for his own formation where the candidate gradually gets to know the Society, and the Society in turn can evaluate his suitability for Salesian life.
Primary Services:
Bachelor of Arts in Religious Education and Pastoral Communication
Evangelium Program for Catechists
☎ +63 (032) 272-7718
☎ +63 (032) 272-4264