Like, Follow, Subscribe to Jesus
Like. Follow. Subscribe: these words in the social media world are familiar to many of us. We click the LIKE button when there are posts, tweets, pics, videos that interest or inspire us. As one looks into the page or account of someone who posted, some will click the FOLLOW button. With that, those who followed will be able to see posts from that page or account. Still others want to be more updated that they click the SUBSCRIBE button which means that every time there are new posts in that page or account, they are seen first by the one who subscribed to it.
"Jesus noticed Matthew while he passed by, saw him, and then called him to follow Him. It was Jesus instead who knew Matthew even before they met."

This cycle of life in the social media is also what was experienced by Matthew in our Gospel today. Reading the Gospel with this contemporary mindset, Jesus is like a vlogger or an influencer who presented to his audience, particularly to Matthew these two powerful words: "FOLLOW ME." And it was a very effective one, as we heard about the reaction of Matthew who was sitting at his post. He got up and followed Jesus. He immediately followed and not only that, he subscribed to the influencer, Jesus Christ. Questions came to my mind while preparing this homily, What urged Matthew to follow Jesus immediately, leaving his post, without any hesitation? Did he hear about the Lord before that encounter or was he an avid fan of Him even before they met? Or borrowing from the social media language, was Matthew stalking Jesus, so much so that he was slowly drawn to Him? The Gospel account did not say anything about this. Let us focus instead our attention to Jesus and take note of his action before He even talked to Matthew: he saw him seated at the customs post. Jesus noticed Matthew while he passed by, saw him, and then called him to follow Him. It was Jesus instead who knew Matthew even before they met.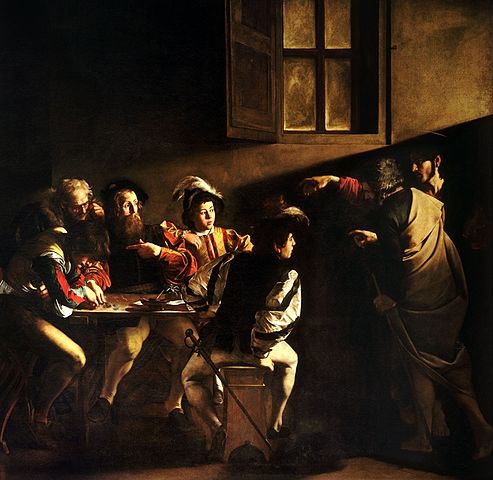 For many people that was an insignificant meeting yet for Matthew it was life-changing. A powerful and meaningful encounter with the Lord leads to following Him towards a new life. Matthew had a different order in his being an apostle, he followed and subscribed to Jesus first, and slowly got to like all that his Master taught him together with the rest of the apostles. Jesus' simple gestures concretized what He said at the end of today's Gospel, "I did not come to call the righteous but sinners." Jesus knew us even before we met Him. He talks and calls us in many ways, waiting for us to like, follow, and subscribe to Him.
Disclaimer: This section of the website is a personal creative writing of the author and does not necessarily reflect the official views, opinion, or policies of the Salesians of Don Bosco – Philippines South Province. For concerns on the content, style, and grammar of this piece, please contact us.