A Home for Heroes
The virus was true to its name. The novelty of the novel Coronavirus of 2019 which caused the current pandemic brought fear as it enveloped the world. Humans have a natural fear of the unknown. Doctors, nurses, and hospital staff now commonly referred to as front liners are considered heroes. In their service they did not only suffer fatigue but also discrimination by a public afraid of an enemy they cannot see.
It was a year ago when the Salesian Philippines South Province (FIS) made a formal agreement with the Region 7 Office of the Department of Health to use its retreat house in Lawaan, Talisay City as a temporary boarding for front liners. Front liners had to isolate themselves from even their families for their own protection. They needed a safe place where they can catch up on much needed rest away from their own wary neighborhoods who are afraid of those who come in and out of hospitals.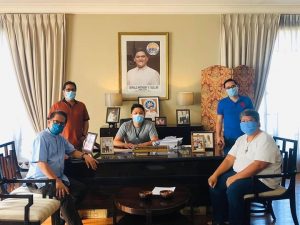 In the absence of gatherings, the Don Bosco Retreat House could stand idle throughout the pandemic. The local government suspended all common activities prohibiting retreats and recollections altogether. So for one year it was converted as a home for our heroes. Front liners from several medical facilities in Talisay City and Cebu City stayed here. Chester B. Hamoy, himself an alumnus of a Salesian school and a licensed nurse, shared his experience: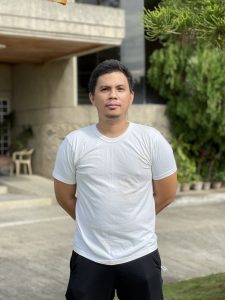 "During the first few months, I was very scared. I was at a loss due to the sudden changes. Roads were suddenly closed. I'm from Punta Princesa (a village in Cebu City). I saw less people in the streets of the city. Barricades and military personnel were all around. At the same time, I was also concerned for my safety due to people's discrimination of health workers who they accused of being carriers of COVID-19. I have no firsthand experience since I have my own motorcycle and I rarely walk through the neighborhood but I have heard stories from fellow front liners and I cannot help but be scared for my safety. At the same time, I was also scared for my family since my father has comorbidity and we are living in a compound owned by my grandparents together with relatives some of whom are also senior citizens. That is why I decided to look for a place to stay so that I can be at peace that my family will be spared from the virus."
Anecdotes like nurses refused entry to their shared boarding houses and neighborhoods, and of front liners doused with water by people afraid of the virus scared Chester. The situation took its toll on him.
"Work was very stressful. There was pressure from the community. I was so worried that I'd be infected by the
virus and pass it on to my family. When they offered accommodations at Don Bosco Retreat House, I did not immediately grab the opportunity because I really wanted to isolate myself even from my fellow front liners. I was having a dilemma since there were many front liners and I was sharing a room with a fellow nurse assigned in the Covid ward. Those times were full of uncertainty, I can never imagine how to get away with the situation, I even asked myself will there be an end to this?"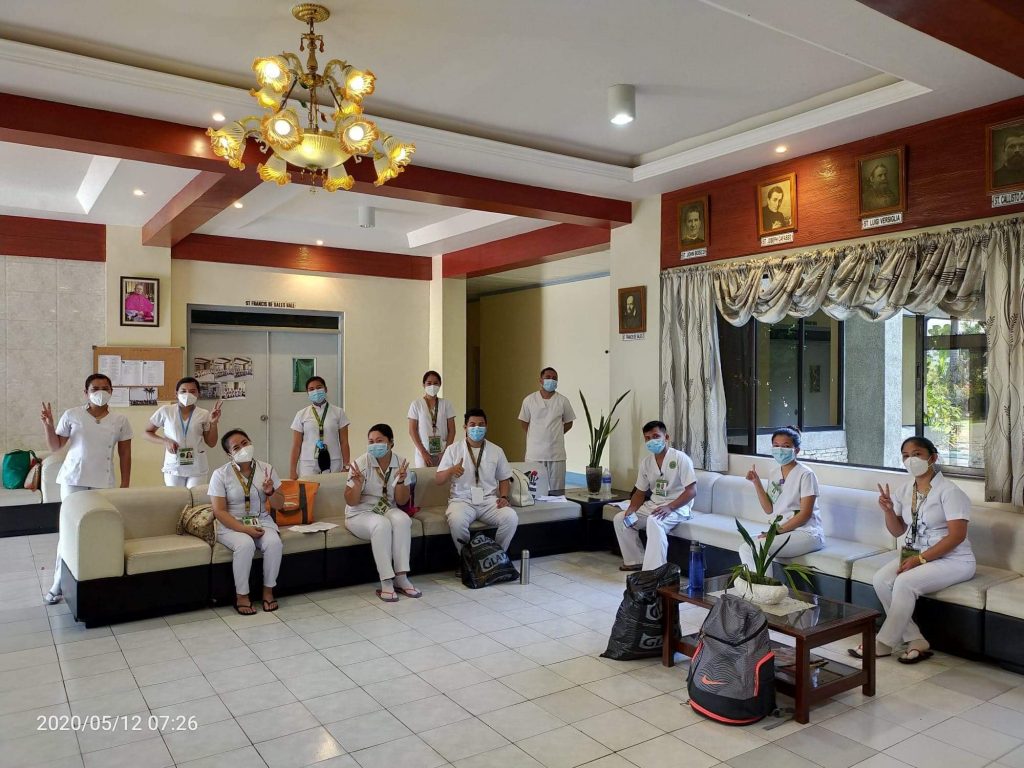 Our medical professionals did not only need a place to stay, but above all a support community that will carry them through the psychological and spiritual challenges of the pandemic. Initially wary of each other, the front liners that took refuge in the retreat house discovered a sense of community in their shared experience and struggle.
"A lot of struggles came in – there was fear of the virus, safety, financial problems, and family concerns. I was just so blessed that I was staying here. Attending the Mass everyday made me forget my personal concerns for at least an hour. Before, I was not faithful to Catholic practices. I only go to Church to light a candle and pray. I do not usually go to Mass on Sundays because I do not have the time anymore. But when I stayed here, I was so fortunate to have Fr. Eugene with us. The support he gave did not just help me spiritually but also my mental wellbeing."
Fr. Eugene Maglasang, SDB volunteered to stay with the front liners in the retreat house. He offered them the best a Salesian could give – the gift of presence. He celebrated masses for them, engaged them at meals, and even organized a retreat for them in the mountains of southern Cebu.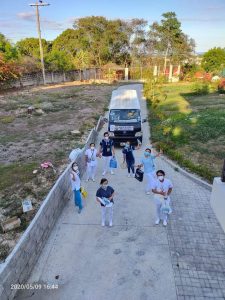 "He brought us to Mantalongon for relaxation which we really enjoyed. During taht time we were already well-adjusted with the situation, there were lesser concerns in terms of work since the pandemic was better managed."
While the pandemic encouraged isolation and separation, a miracle happened among the front liners in the retreat house. They started to bond together and support one another as a community.
"I had the opportunity to make new friends in my stay here in the retreat house since 90% of the occupants were also working in Talisay District Hospital with me. We had rules to follow, and we also had roles assigned to us. I have learned how to cook and tried to cook new recipes. It was a good diversion that we enjoyed outside work."
Many front liners worked long hours in their shifts. Chester for one worked 12-hour shifts. After a day of heavy battle with the pandemic, our front liners found a home and a community they can call a family and come home to everyday. The front liners left the retreat house last May 10, 2021:
"I am sad right now because we are leaving. I am having separation anxiety. I did not feel it until yesterday when I was packing my things and trying to sort out what to bring and what to throw away. Seeing all my stuff made me emotional and I find it funny because I am not an emotional person. I became attached to this community after being together for one year.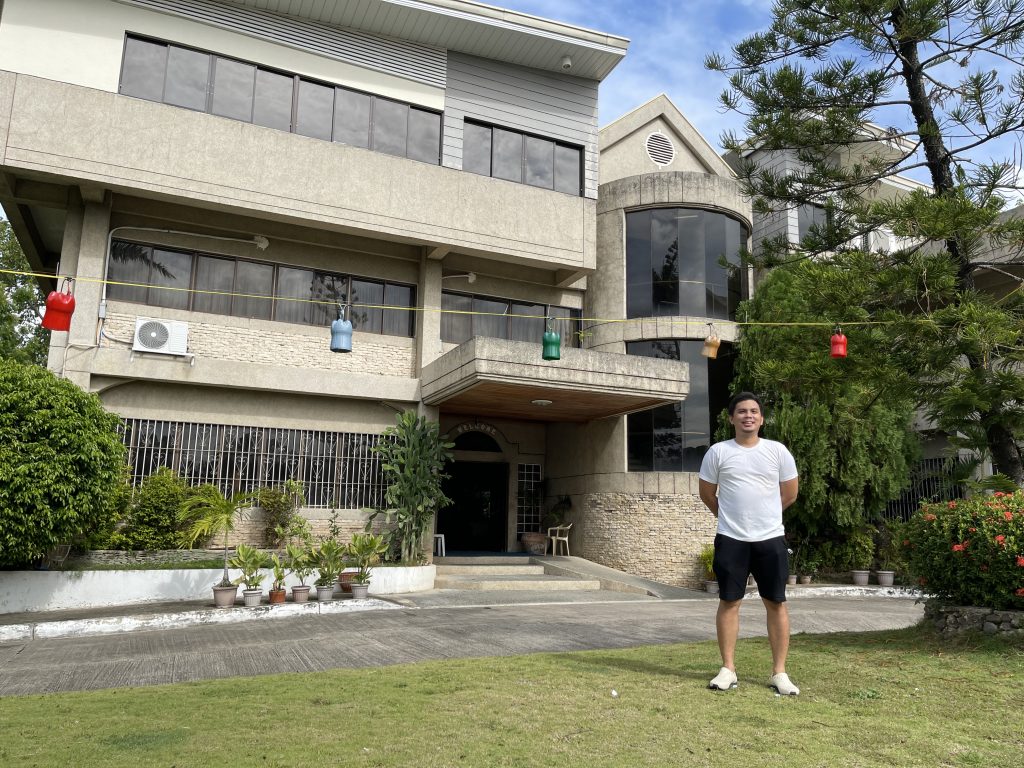 Yes, I am going back, but I will try my best to look for a place to stay because I still have concerns for the safety of my family. Even if I am already vaccinated, I am still afraid that I might still be the carrier of the virus because of my work. I still worry but the feeling is no longer as strong as when the pandemic started. I can say that there is already light at the end of the tunnel even if for the moment the light is still far."
The pandemic continues to rage around the world. There is hope because there are people like Chester whose profession has become their vocation. But heroes are humans too. They need our support and prayers. In this common struggle against COVID-19, the human community brings strength and hope.