In Spotlight: Don Bosco Technical Vocational Education Training Center – Balamban
by: Aspirant Glenn Brian Justado
The works of Don Bosco started during the "Industrialization Era", where use of machines and mass labor were common means to earn a living. Don Bosco used these as a way to reach out to the young, to guide them into becoming competent workers and especially good Christians and honest citizens. In this modern day, Don Bosco is still reaching out to all young people, especially those who are poor and marginalized members of our society. This is done through Training Centers, one of which is Don Bosco Technical Vocational Education Training Center – Balamban.
In the year 1994, in the western part of Cebu, ship building facilities were developed. With it comes the change turning Balamban, Cebu to become an industrial zone with catamaran manufacturing, ship building, ship repair, recycling was among its industries. As it progressed, these industries are in need of well-trained and technically skilled workers. This can only be done through having training centers that can educate, train and discipline future workers that are highly employable. That is why on April of 1998, with the invitation of the town mayor and local business community, Don Bosco Balamban Technological Center Inc., now known as Don Bosco Technical Vocational Education Training Center – Balamban, Inc. was born, offering the course on Industrial Welding.
Don Bosco TVET Center – Balamban became a part of the Don Bosco – One TVET Philippines, Inc. which is a network of 18 TVET Centers in the Philippines that strives to continue the works of St John Bosco even in the modern times, to educate the underprivileged youth. And it is what Don Bosco TVET Center Balamban seeks to magnify. For more than two decades, it has given a lot of opportunities to individuals.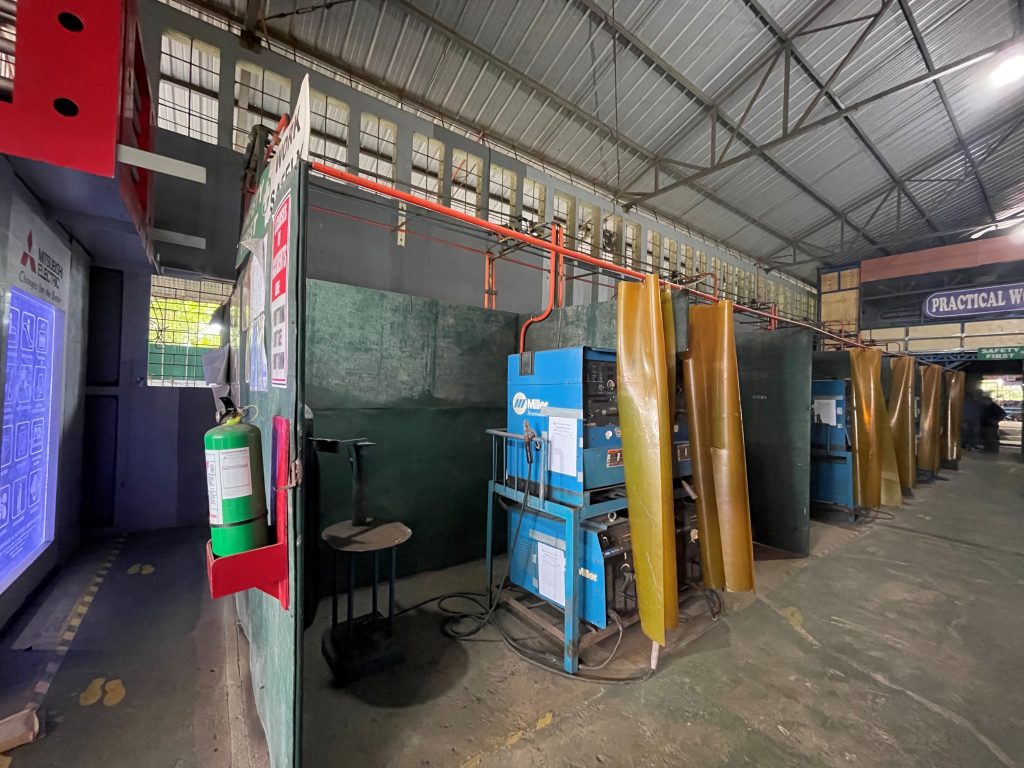 Now, Don Bosco TVET Center -Balamban is continually giving individuals an opportunity to excel and contribute to the society. Don Bosco TVET Center Balamban offers qualifications in Basic Gas Metal Arc Welding, Basic Flux Cored Arc Welding, and Shielded Metal Arc Welding. At present, the Salesians and staff of Don Bosco TVET Center Balamban, with Fr. Ronald Guiao, SDB as its Rector and Fr. Brian Butanas, SDB as the Training Director, continues its mission to form the under-privileged students in the Salesian Educational System making them into Good Christians and Productive Citizens.