DBTC: Installation of the New Rector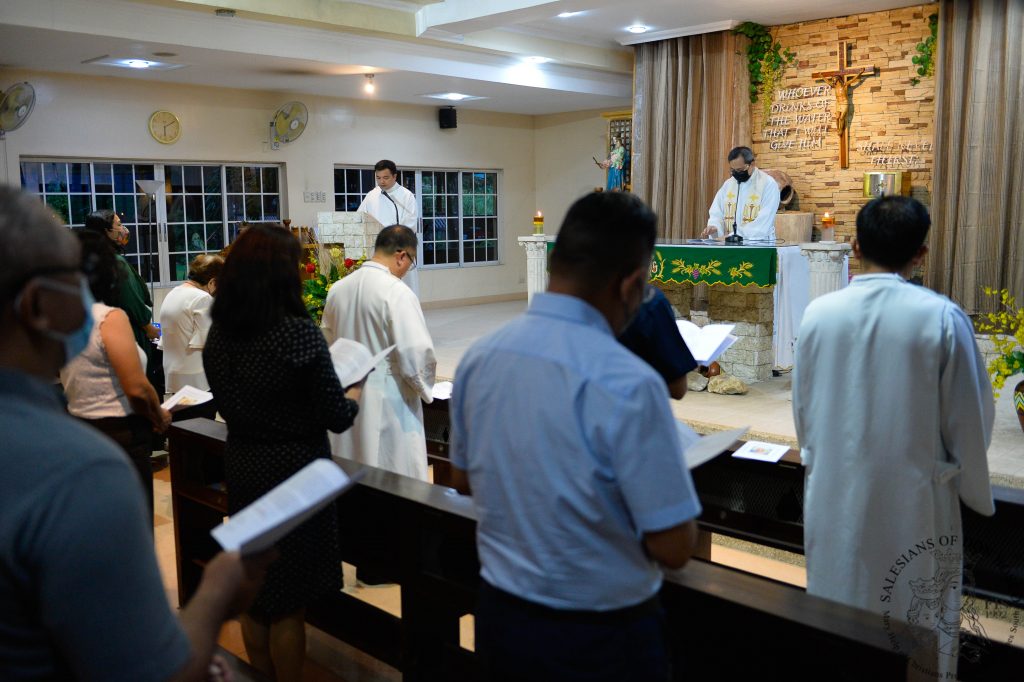 Punta Princesa, Cebu City. Don Bosco Technology Center celebrated last 12th of July, 2022, the installation of its new Rector, Fr. Randy Figuracion, SDB. It was an intimate gathering of confreres, family, friends, some young people from the DBYC, and a handful representation from different groups from Lourdes Shrine and DBTC.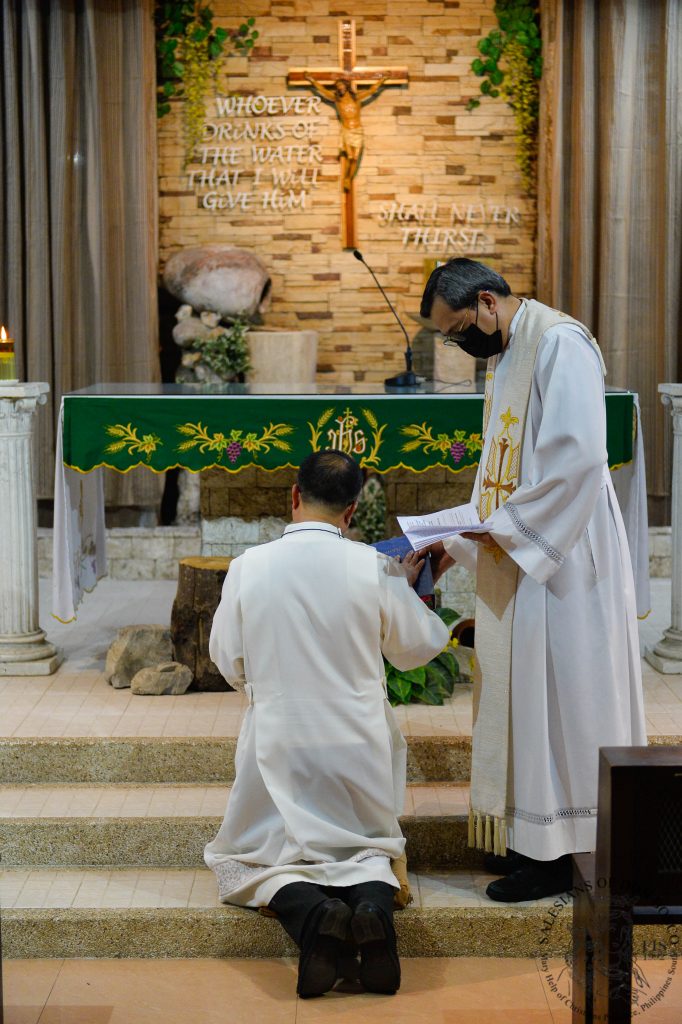 The momentous event was held at the private Salesian chapel in the convent. The rite of installation took place within Vespers where Fr. Orly Borres, SDB, the Provincial Secretary, read in Italian the mandate from the Rector Major, Fr. Angel Fernandez Artime, SDB. The Litany of the Saints was prayed to invoke the assistance of all the Salesian Saints and Blessed for the new Rector. In a gesture of fraternal accompaniment, the Provincial Superior, Fr. Fidel Orendain, SDB, personally held the Bible beside Fr. Randy as he prayed the formula of installation – the Nicean Creed. Fr. Randy then signed the contract, officially making him the new Rector of DBTC.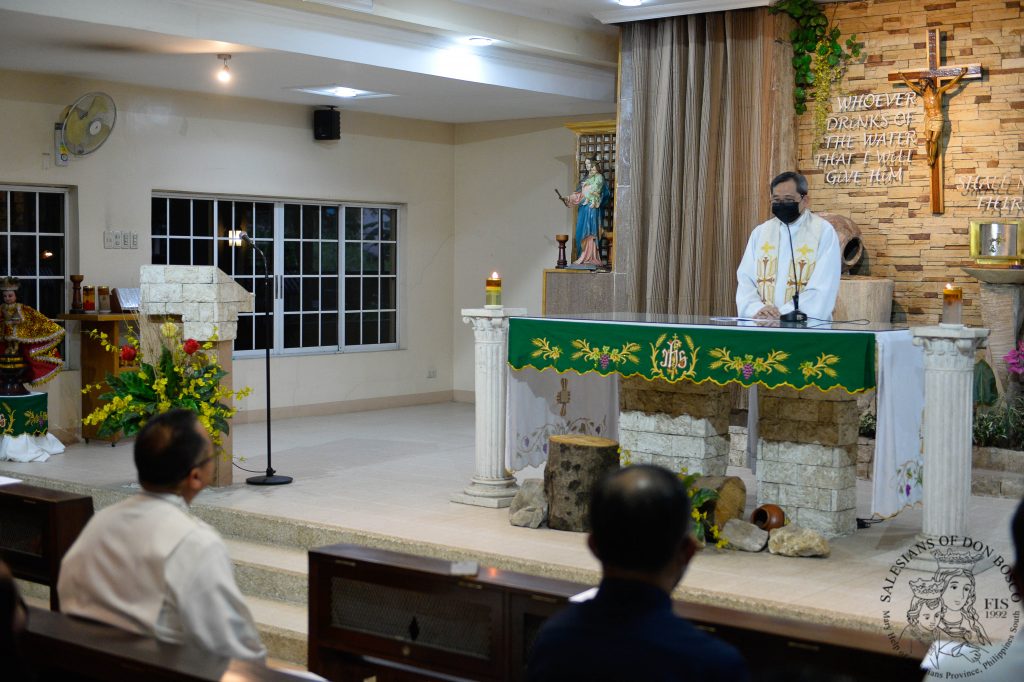 In his short homily, Fr. Fidel spoke of another cross being placed on the shoulder of Fr. Randy. Yet with this, he assured him the promise of prayers and support. In his turn, Fr. Randy thanked the Provincial community and his local community of Lourdes Shrine, where he was Rector and Parish Priest for 6 years, for their unceasing support. He also expressed a sigh of relief at the presence of some DBTC representatives, a presence he interpreted as a gesture of communion with him in this great task he was about to undertake.
The evening culminated with a dinner in celebration for this new phase in the life of DBTC.