DBTC Sends-Off Batch 2022 Graduates
by: Marie Arrianne Diolingo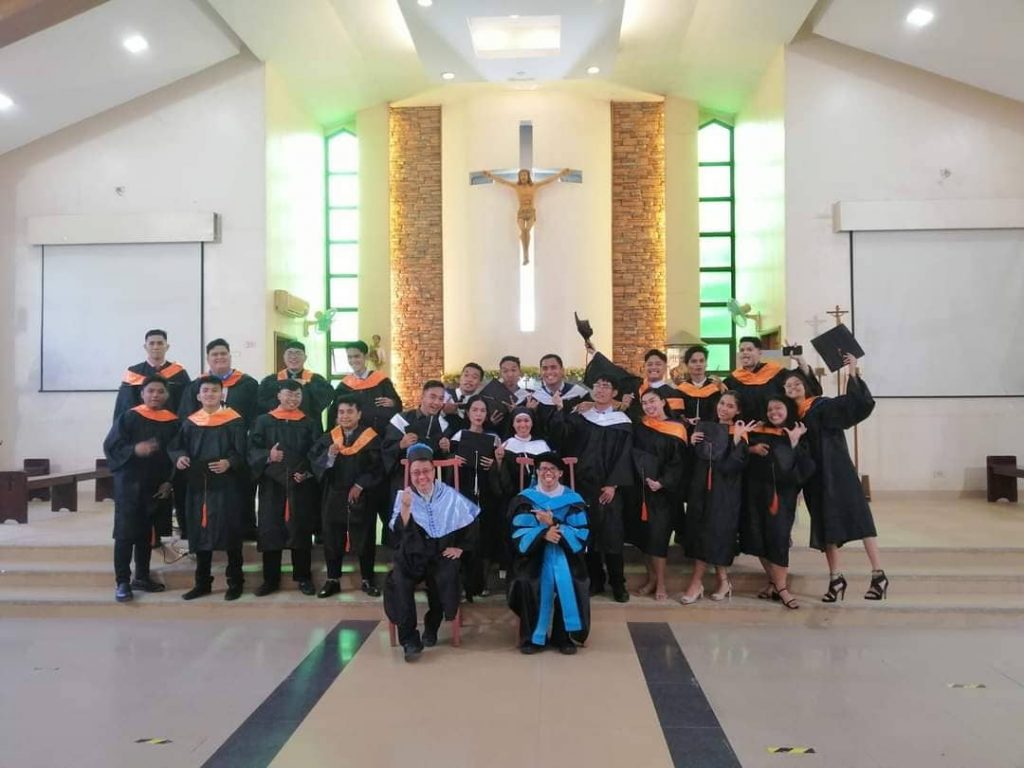 Don Bosco Technical College-Cebu capped the Academic Year 2021-2022 on August 13, 2022 with the graduation of 24 college students: nine of which took Bachelor of Arts in Religious Education & Pastoral Communication, seven under the Bachelor of Science in Industrial Engineering Program, and eight graduated Bachelor of Science in Mechanical Engineering.
Parents, faculty and staff, guests, and the Salesians gathered together at the DBTC Chapel to witness the milestone of the graduates during the three-part program: (a) the hooding ceremony, (b) the Baccalaureate Mass, and (c) the graduation rites.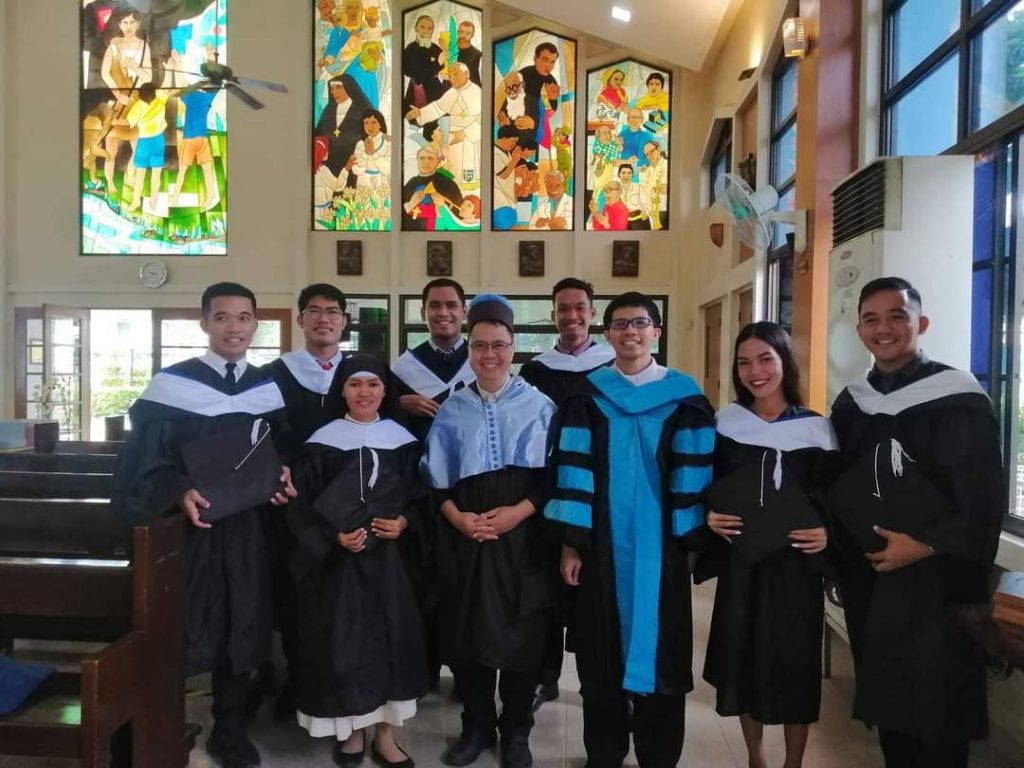 Fr. Randolph A. Figuracion, SDB, President of Don Bosco Technical College-Cebu reminded the graduates that above anything else, being a good human being is of utmost priority. Moreover, Fr. Rooney John G. Undar, SDB, DBTC Vice President for Academic Programs and College Dean emphasized the value of gratitude among the graduates.
Another Academic Year had passed; another batch of Bosconians are molded. What's left is to look forward for the upcoming Academic Years with the vision to produce Bosconians fully equipped to take on life's challenges.
Ardua Non Timeo!