Don Bosco Mati Parish Youth Day
by: Roxsan Jane Mamilic Gayta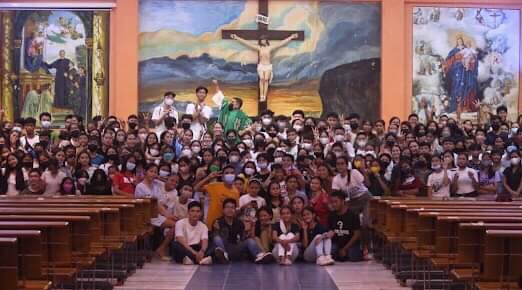 August 14, 2022—Over 230 young people from different GKK's (Gagmay'ng Kristohanong Katilingban) joined their first ever Parish Youth Day conducted by the Salesian Youth Movement and Parish Youth Ministry of Sacred Heart of Jesus Parish-Don Bosco, Mati. With the theme, "#WOLF_of_DonBosco", an acronym for Witnesses of the Life and Faith of Don Bosco, these flock of young parishioners celebrated the 207th birthday of their patron saint, St. John Bosco! The event was held at Don Bosco Compound, Dahican, Mati City, that was in fact poured by heavy rain in the middle of the celebration. But thanks to this rain, the young participants were able to prove that their love and faith to their beloved father and teacher will always be heavier than any storm.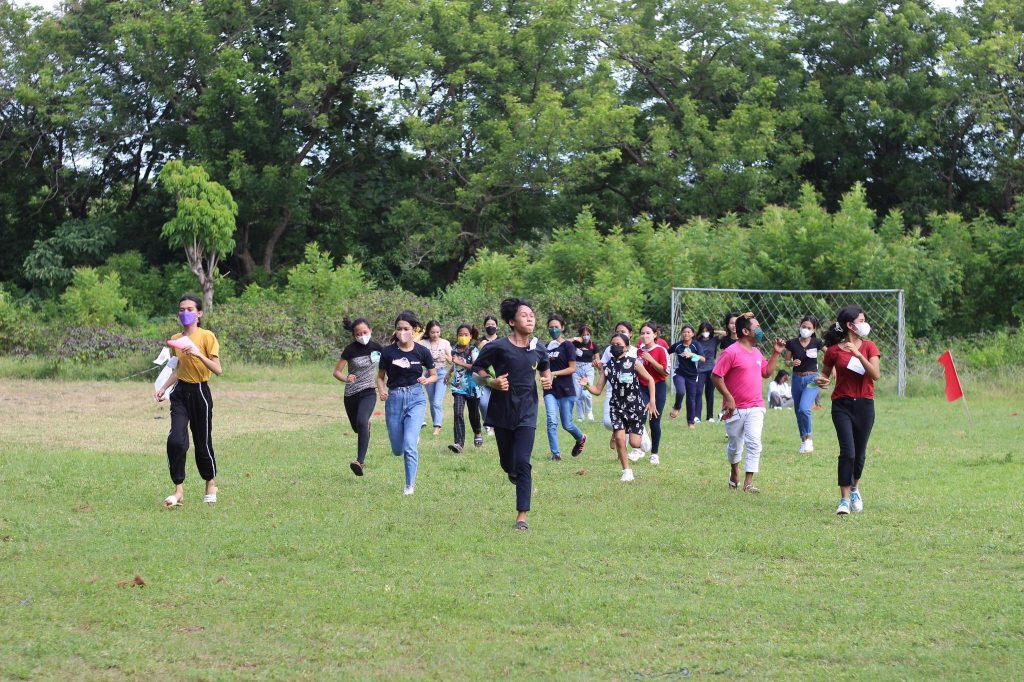 The event officially opened with a prayer through an audio visual presentation. After which, Mr. Allan Cabili, the Parish Youth Adviser gave an opening remarks. The emcees greeted the participants from the different GKK's and had their unfreezers as they moved forward to one of the most highlighted part of the activity which was the talk where Bro. Emmanuel "Manny" T. Gacayan SDB, the pastoral animator of Don Bosco Training Center-Mati, shared about the "Salesian Youth Spirituality". Before having their lunch, 4 animators from KOA, LOA, BIBLOS, and FOCAM introduced each youth groups to the participants. In the afternoon, participants were having fun as they participated in the different larong pinoy with a twist prepared by the organizers. The activity ended with the Holy Mass as we gave thanks and celebrated a very successful and meaningful event.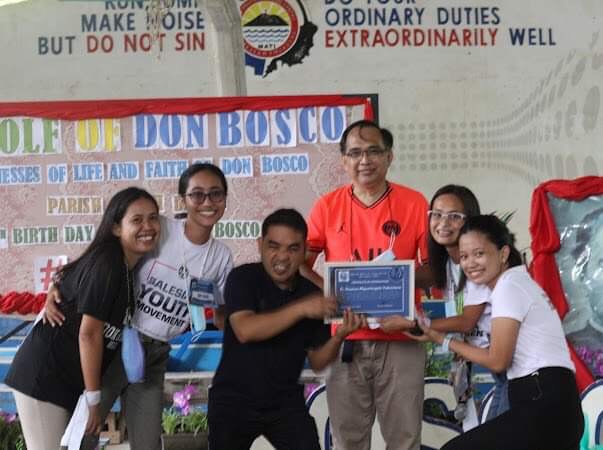 The parish youth Leaders and Animators, together with their energetic and ever supportive youth director, Fr. Rosmon Miguelangelo Valenciano, SDB, were looking forward that this event will help them achieve their greatest goal—to empower the hearts of their young parishioners in helping them build a parish with the SYM/PYM in the forefront.