Eco Youth Warriors: Being the Change!
by: Raniel Paca II, DB Pasil Youth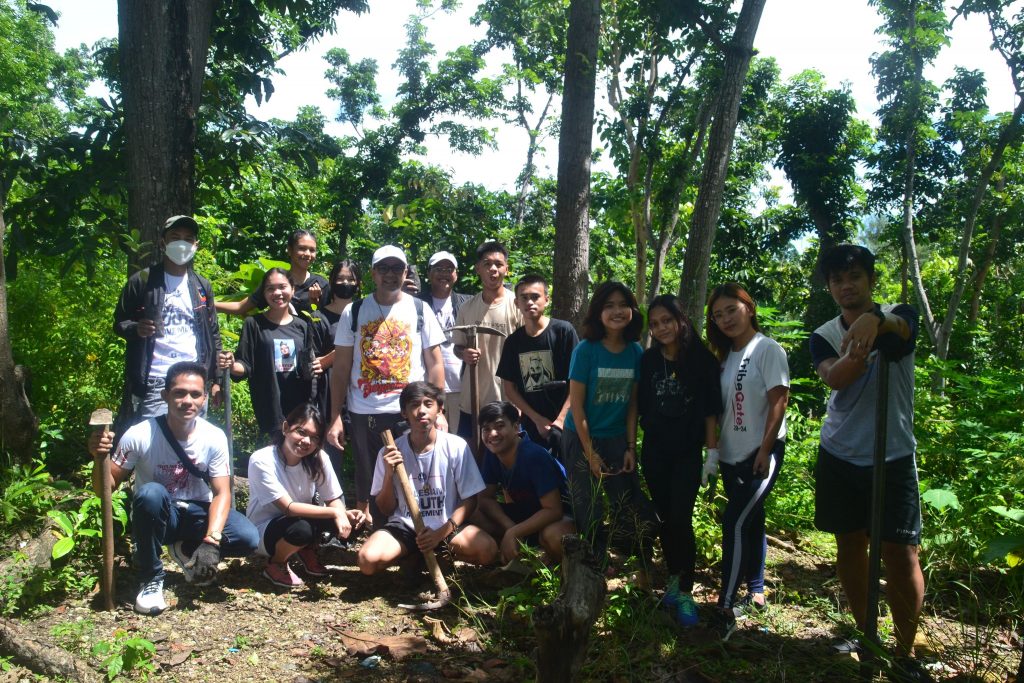 As participation for the Season of Creation, the Salesian Eco Youth Warriors of Cebu District conducted a Tree Growing activity last October 1, 2022 at Camp Marina, Lahug, Cebu City.
We arrived early at the site despite of the rainy weather. Upon our arrival, we immediately prepared ourselves while the others took the seedlings from the plant nursery. After which, we went uphill where Kuya Eduardo Empelis gave a few instructions and then started marking the ground so that we'll know where to dig and place the seedlings. Everyone started to do as what was instructed– some were digging while others were putting the seedlings into the holes. We were able to plant a total of 40 seedlings: 10 Tambis and 30 Nangka.
We then proceeded to the arena and formed a big circle and played "Move Your Body" as a GTKY activity in which we got to know the names of our fellow eco youth warriors. After the GTKY game, we had our group sharing about our experiences and insights with the tree growing activity that we did earlier. During the sharing, many shared their realizations and reflections. One thing was common about all the sharing– we must take good care of our environment. Kuya Daryl Torreon wrapped up the sharing and shared some of his insights to all participants. We ended our activity with a prayer which was led by Fr. Vince Sabal, SDB, then we had our snacks.
This activity is just one of the many things that we can do to promote on behalf of our environment. I am so glad that I got the chance to join this activity in which I learned something new and had a lot of fun.