FIS One; ODL in Education 4.0 and Preventive System in the New Normal
by: Mr. Almer Tayactac, DBTI Victorias – Research Teacher
As Education 4.0 thrives in the midst of the pandemic, Bosconians continue to learn. With this mission, the Salesian Educators in the South province virtually gathered with the Distance Education for Resilient and Sustainable Education System in the next normal.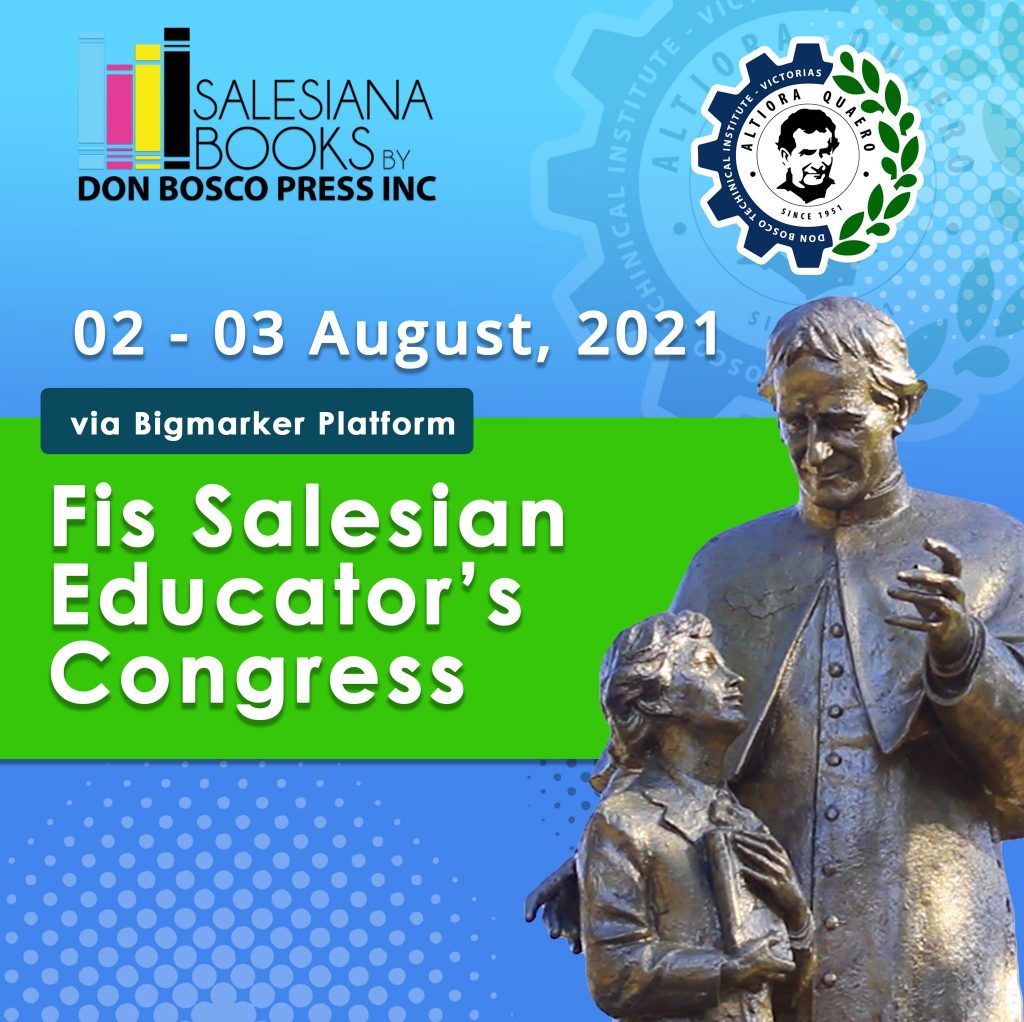 The FIS Commission on Youth Ministry successfully held the Salesian Educators Congress 2021, a web-based engagement last August 2 to 3, 2021 in partnership with Don Bosco Press Inc. The conference was attended by over 160 participants from St. Louis School – Don Bosco (SLS-DB) in Dumaguete, Don Bosco Technical College (DBTC) in Cebu, and Don Bosco Technical Institute (DBTI) in Victorias City, together with various experts such as Dr. Melinda Bandalaria (UPOU), Fr. Francis Gustillo, and Fr. Fidel Orendain.
The congress discussed topics ranging from core Subject Area Enhancement, Research Writing, Mental Health, Assessment preparations in Distance Learning, Quality Assurance in Remote Teaching and Learning, and the Salesian way of education—the Preventive System in the New Normal. This is to reinforce the Salesian schools' preparation for S.Y. 2021-2022 which will commence this month.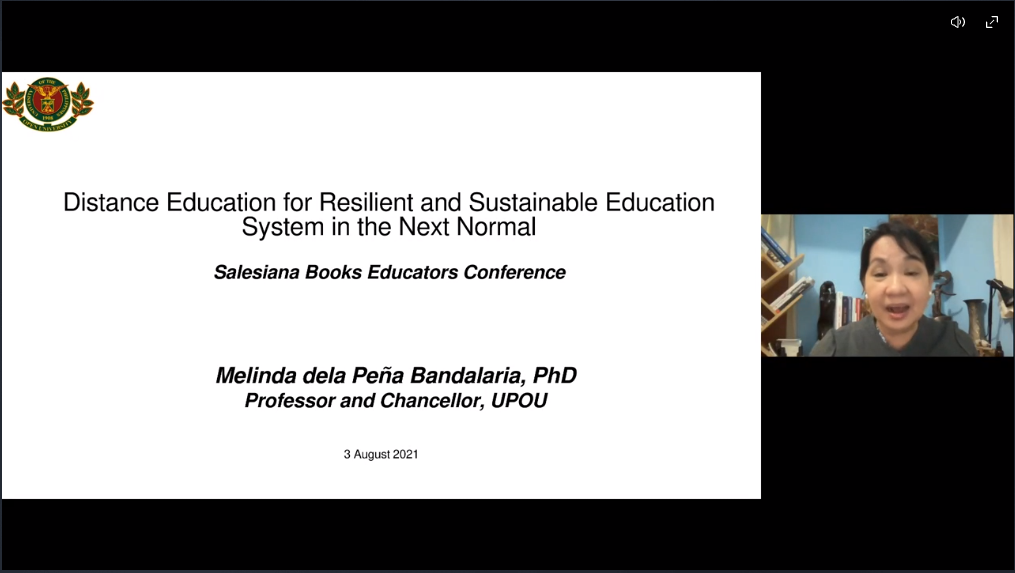 The event was hosted and moderated by Salesians with Rev. Fr., Fidel Ma. Daza Orendain SDB, Ph.D. the Provincial Superior, Salesians of Don Bosco – FIS, Rev. Fr. Exequiel Veloso, SDB, Executive Director of DBPI, Rev. Fr. Rooney John Undar, SDB, Ph.D. Principal of DBTI-Victorias, Rev. Fr. Francis Gustillo, SDB, Vice-Dean of the Institute of Salesian Studies and Spirituality, and Rev. Fr. Dennis Paez, SDB, resident professor, Don Bosco School of Theology.
The program provided the Salesian educators an opportunity to enhance their readiness for another run of Online Learning while making sure that most essential competencies are attained and the ministry of Salesian education lived.