FIS Provincial Assembly Days 2022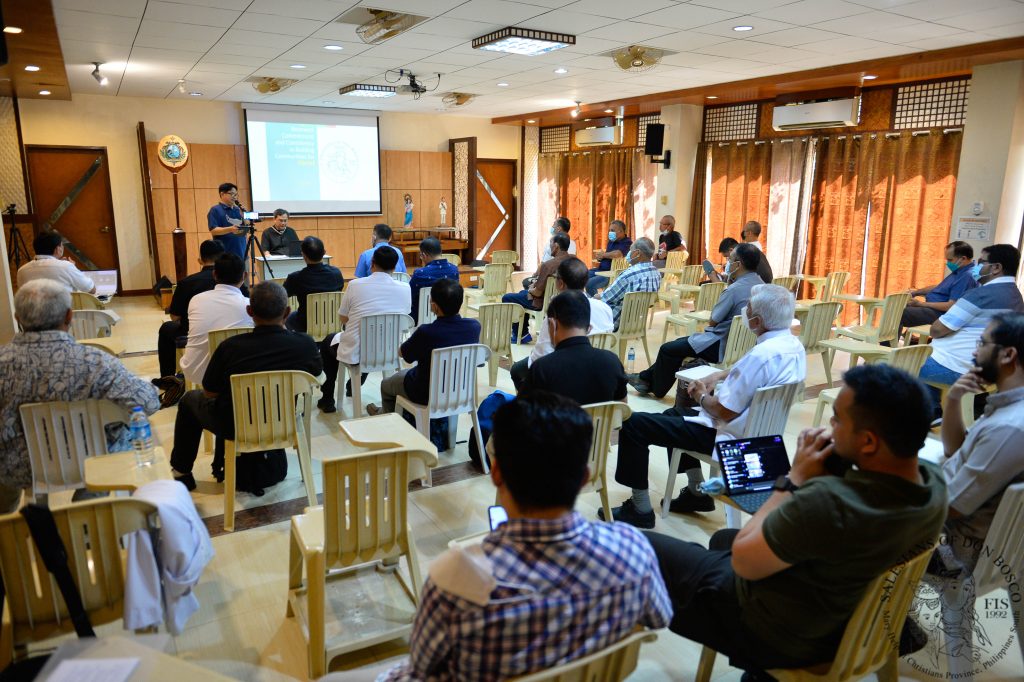 Don Bosco Formation Center-Lawaan hosted the 2022 Provincial Assembly Days which was held last June 4th. It was attended by around 40 Salesians from the FIS Province.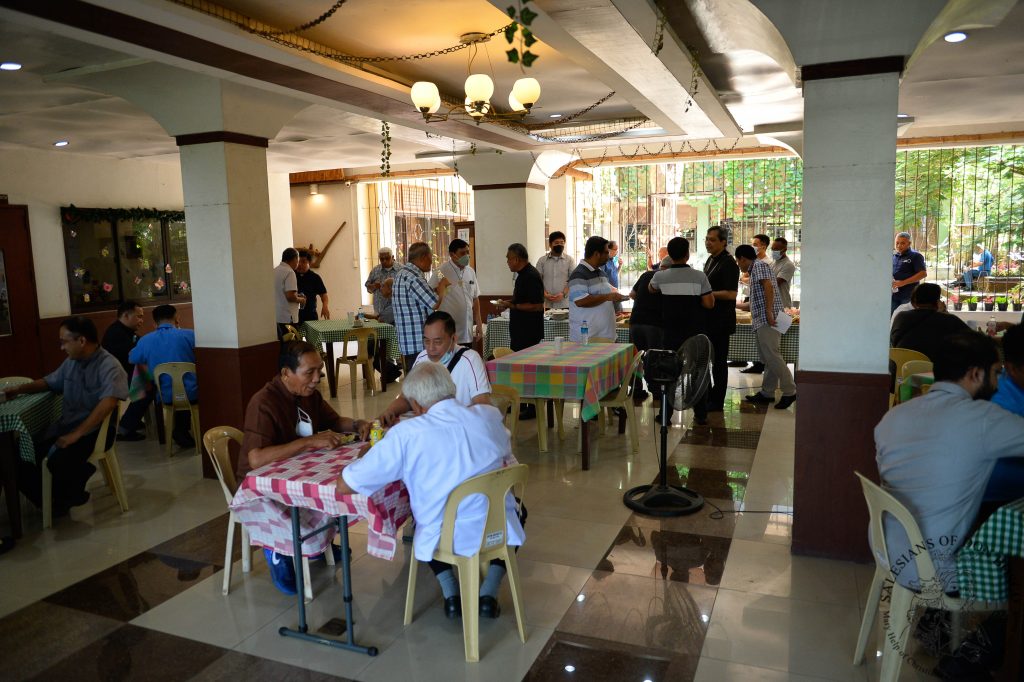 Fr. Fidel Orendain, SDB, the Provincial Superior, gave a talk in the morning. He also presented the new obediences of the Salesians for all the settings. After the talk the Salesians formed into small groups where they had their sharing. The Holy Mass was celebrated in the Shrine of Don Bosco the Dreamer Chapel.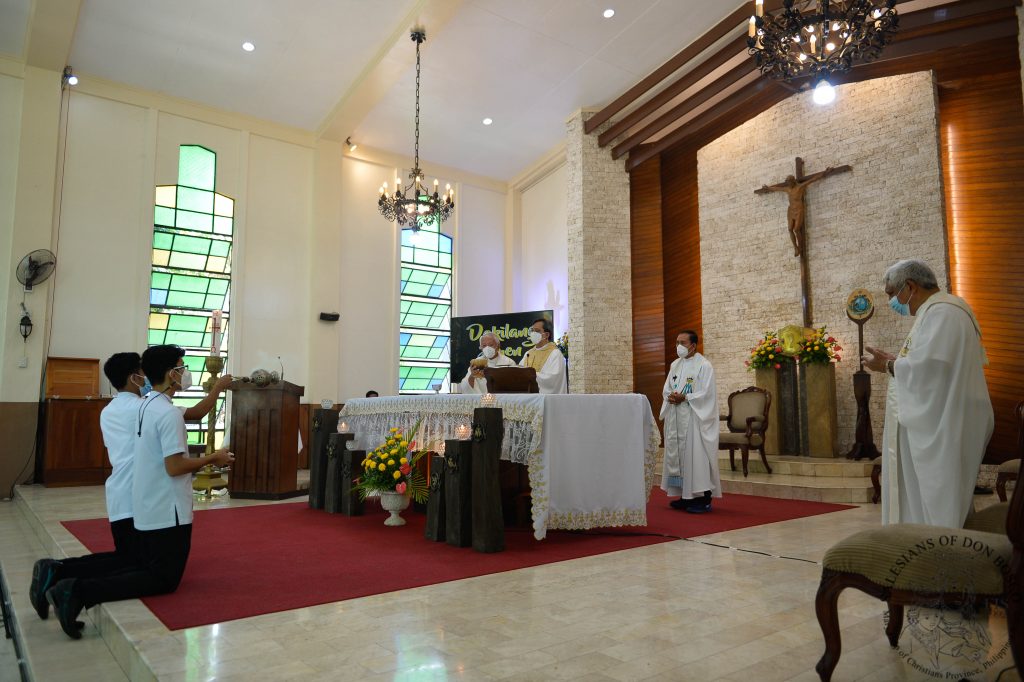 By the end of the Holy Mass, the jubilarians where acknowledged and given a plaque of appreciation for their untiring service to the Congregation: 50 years of Ordination– Fr. Felice Furlan; 50 years of Profession– Fr. Mario Baclig, Fr. Marcelino Benabaye, Fr. Peter Porio and Fr. Eligio Santos; 25 years of Ordination– Fr. Jose Marie Bacucang, Fr. Cyril Cardinal and Fr. Randolph Figuracion; 25 years of Profession– Bro. Silvestre Crescencio.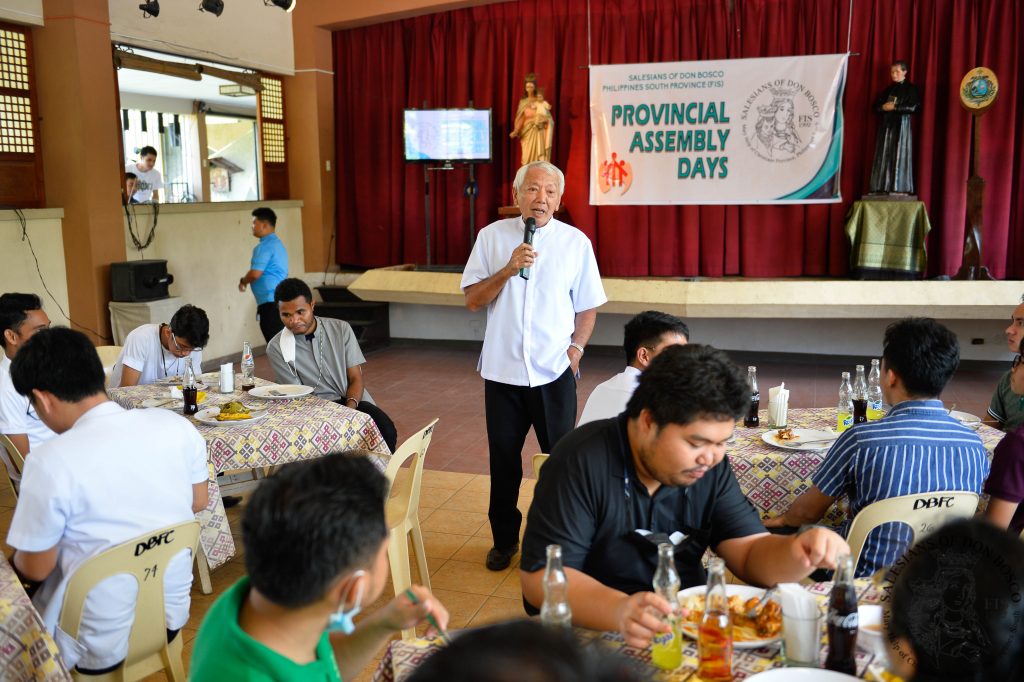 The Aspirants of DBFC serenaded everyone with song and dance during the fellowship at lunch. Some of the jubilarians where also invited to give a talk about their vocation journey. One of them, Fr. Marcelino Benabaye, noted a key point on his vocation story. He stressed that the one very influential element of him becoming a Salesian were the Salesians themselves, especially their presence and assistance.
The Provincial Assembly Days 2022 concluded with games and recreation.