Speak, Lord, Your Servant is Listening: A Spoken Poetry Contest
by: Nina Marie Romero and Jesha Marie Tan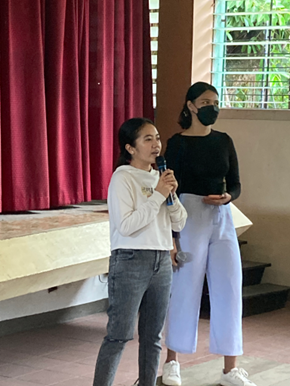 Last September 25, 2022, the Biblos Sodality sponsored an event called "Pulong: Alang kang St. Jerome", a spoken poetry contest that was participated by members of other sodalities. Nina Marie Romero from Biblos, Hannah Lee Labitad from Lilies of the Altar, Therese Benitez from the Choir, and Ramsay from the Knights of the Altar represented their sodalities.
The event opened with a prayer that was led by Christine Ramirez. The emcees, Vincent Ochea and Jess Caburnay, handed the floor to Louella Pacada, Biblos President, to give the opening remarks. The panel of judges, Mr. Daryl Torreon, Ms. Ma. Frenchie V. Regino, and Ms. Princess Grace Toledo, were then introduced.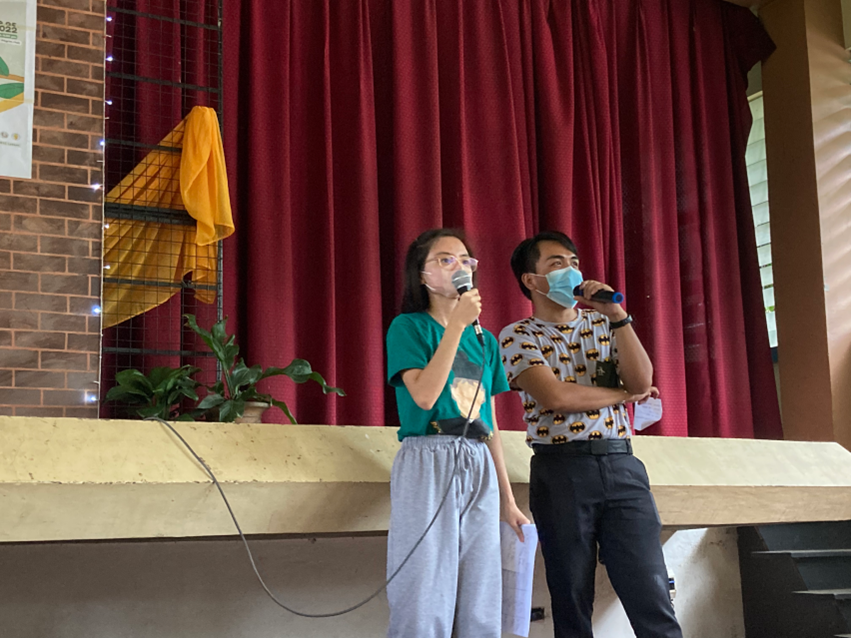 The first spoken poetry was presented by Therese Benitez from the Choir Sodality and it was followed by a trivia game about St. Jerome. A video about the recently concluded Leaders and Animators Formation (LAF) 2022 was presented to the delight of the audience. After, the leaders who attended the Salt Camp that was held in Mantalongon Dalaguete last August 4-7 launched their official Facebook page called "Salbalik". Louella Pacada and Nicole Lacida talk about what "Salbalik" means and its mission, vision, and goal.
Ramsay from KOA sodality presented his piece after the short intermission, then Nina from Biblos and Hannah from LOA. Always in between the presentations were trivia games from the life of St. Jerome. There was something relatable with Nina's poetry since it delve with love, feelings, and heartbreak.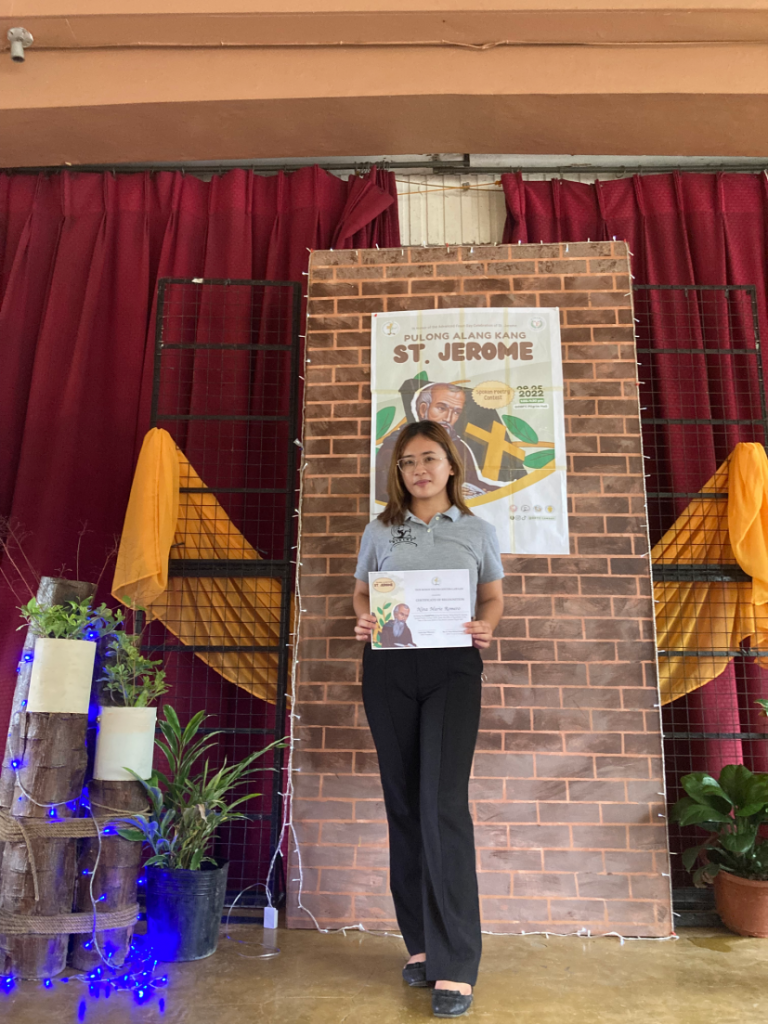 After the four contestants performed their different pieces of spoken poetry the emcee, Vincent, presented a special performance of spoken poetry as well that was written by him entitled "Naa pa bay pagsalig ka?". It was also another piece that was relatable to the audience since it talked about relationships.
To provide time for the judges to make their decisions, the crowd was introduced to dance routines and a Q and A segment.
The winners were awarded as follows: the 4th place went to Hannah Lee Labitad from Lilies of the Altar; the 3rd place was awarded to Ramsay from Knight of Altars; 2nd place went to Therese Benitez from Choir Sodality; and the 1st place was awarded to Nina Marie Romero from Biblos Sodality. Father Vince Michael Sabal, SDB, in-charge of the DBYC in Lawaan gave the closing remarks and prayer.
This spoken poetry contest was done in anticipation for the feast day of St. Jerome, the patron saint of Biblos Sodality, which is on the 30th of September. We thank the other sodalities for their enthusiastic participation, without which the activity in honor of St. Jerome will not be successful.