Parable of the Brewed Coffee
Birthday Reflection, 29 October 2022
Life is like a cup of freshly brewed coffee. Like the coffee bean, it needs to be ground – fine, medium, or coarse and brewed with life-giving water and a transforming fire that comes from above. Only then can one savor life's full flavor and aroma and share a cup with another.
Life is like a cup of freshly brewed coffee. You need the bitterness of the ground coffee to perk you up and propel you to carry out the tasks of everyday. Sometimes you add creamer to soften its bitterness. At other times you add sugar to make it more delightful to your taste. But it is best that you take it as it is – strong, dark, and full-bodied with no fancy additives. So, it is with life and all its challenges.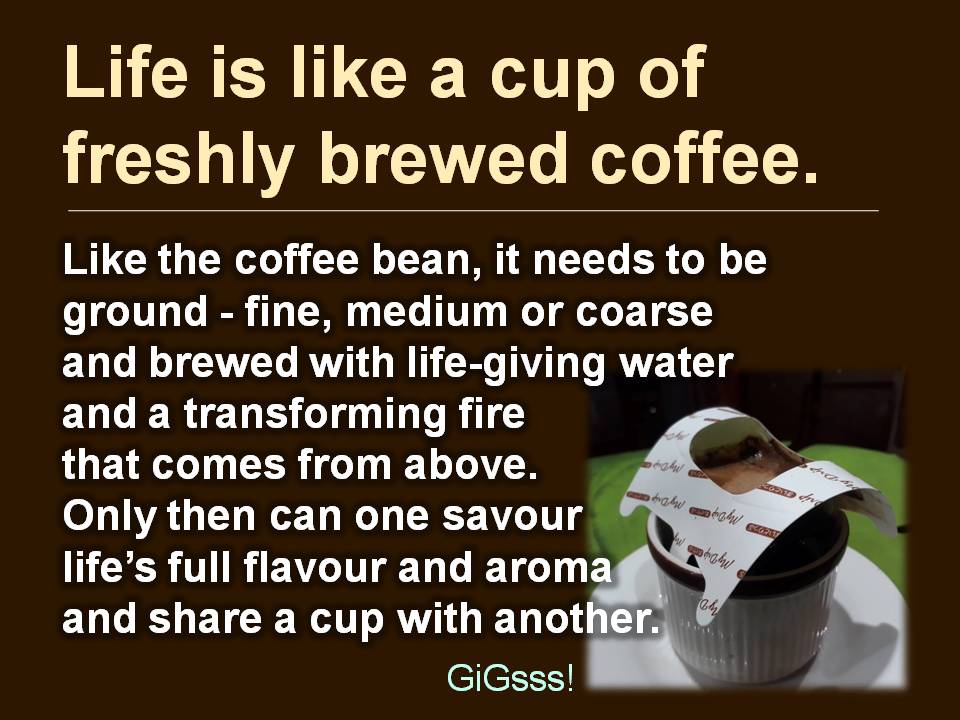 Like a cup of brewed coffee, you can dilute it with the creamer of complaints and compromises. You can sweeten it with comforts and costly cravings. It is best, however, that you take it as simple as it is either alone while at work or leisurely in the company of choicest friends.
P.S. To all those who have greeted me and prayed for me on my birthday including those who may have missed it, my heartfelt gratitude goes to you with prayerful wishes that God may abundantly bless you.
Disclaimer: This section of the website is a personal creative writing of the author and does not necessarily reflect the official views, opinion, or policies of the Salesians of Don Bosco – Philippines South Province. For concerns on the content, style, and grammar of this piece, please contact us.