Promptly, Daringly, Generously
Promptly, Daringly, Generously
Homily on the 13th Sunday in OT
26 June 2022 (OLLAS Parish Church)
Two months ago last April 30, ten young men made their perpetual profession as Salesians of Don Bosco in Manila. Five of them were Pinoys. In fact one of them was a Cebuano who is a native of Mantalongon, Dalaguete. All the rest were from East Timor, Indonesia, Myanmar and Pakistan. Almost all of them were my students in Liturgy last year. By the way perpetual profession is not the same as ordination. While ordination is for bishops, priests and deacons, the perpetual profession is done by men and women who have entered the consecrated life and are ready to make their vows of obedience, poverty and chastity forever in their own congregation.
As I was reflecting on the wonderful response these young men had made to God, I realized that the religious vocation is indeed a mysterious call but at the same time an amazing reality. God can call anybody even from non-Christian countries like Muslim Indonesia and Pakistan and Buddhist Myanmar where the Catholics are really a minority. Indonesia and Pakistan are less than 3% Catholic, while Myanmar only 1%. And yet no matter how insignificant their numbers are, their vocations to the religious life are nevertheless thriving and flourishing.
Brothers and sisters we are now back in Ordinary Time and this Sunday's theme is on vocation. What is a vocation? A vocation is a calling. It comes from the Latin word "vocare" which means "to call." It is entirely different from a career, a profession or an occupation, which one personally chooses according to his own desire alone, or depending on one's fortune. A vocation is a calling from God. But since God usually remains invisible and inaudible, one must be perceptive to carefully discern a vocation. He must be super attentive to the signs that show God is calling him or her to a particular way of life.
The first reading from the book of Kings presents to us an amazing vocation story of an ordinary farmer named Elisha. But what is so special about him? It is this. Despite the ordinariness of his occupation as a farmer his story found its way in the Bible as he ended up becoming the next great prophet to succeed Elijah. And how did it all happen? While he was busy working hard in the field holding the plow drawn by several cows, he was approached by Elijah the great prophet who came to him and threw his cloak over him. When Elisha felt the cloak on his shoulders he immediately perceived the call of God. We have to know that in the bible "to be clothed by the Lord" generally means to be taken up or possessed entirely by Him. It was therefore as if God was telling Elisha "You are mine. Sa AKIN KA." So realizing that God was calling him and choosing him to be a prophet after Elijah, Elisha responded to the call.
What is particularly most amazing about this story is the response of Elisha. It was prompt, daring and generous. First, it was PROMPT: Elisha immediately stopped his work. He probably thought for a moment when he met Elijah but then he quickly took action. Second his response was DARING: Elisha not only stopped working but also decided to slaughter the cows which have become his dearest friends and partners and his only means of livelihood. He also used the plow as firewood for cooking. All of these gestures in response to Elijah were a courageous risk because in the event that he would suddenly change his mind in the future, he would have nothing else to return to. Clearly for him there was no more turning back. In our language today, it simply means forever. Third, Elisha's response was also GENEROUS: he did not offer his life only to the Lord with a mission to continue the prophetic ministry of Elijah, he also gave out a sumptuous farewell meal for his family and friends. And so we can say that truly Elisha's response to God's call was super prompt, daring and generous.
In the gospel passage we just heard, we see a contrast. Jesus, while on his way to Jerusalem, met several new "applicants" who expressed their desire to follow him. However not all of them passed the qualifying exams for certain reasons, like their strong attachment to their family and their personal desire for worldly comfort and self-fulfillment. These have hindered them from following Jesus seriously and perseveringly.
My brothers and sisters often times even today, one's family and lifestyle can be the biggest obstacles in following Jesus more closely in the Religious life or in the priesthood. As it has happened among the young people in the time of Jesus, so until today many do not have that generosity and bravery to leave behind their homes and their loved ones in response to God's call. And it confirms what Jesus had said in another gospel passage: "Many are called but few are chosen."
Nevertheless despite the difficult challenge of following the Lord, a good number of Catholic young people are still taking the courageous step and decision to respond to the Lord's call: to follow him more closely, and eventually be sent on a mission to preach the Gospel to others and save many souls. And you might be surprised to know that like Elisha, many of these youth come from very simple and ordinary families. In fact among those who made their perpetual profession last April 30, two of them are here now in Cebu for their summer apostolate. One is here in Lourdes Shrine – Br Bernard who is from Pakistan. The other one is Br Tonton presently assigned in Pasil. I'm glad to let you know that when Br Tonton was still in elementary and high school he used to work in the slopes and fields of the mountainous barangay of Mantalongon helping his parents earn a living as farmers. He would also board the big truck filled with vegetables all the way to Carbon Market where their produce would be sold. Today both Br Tonton and Br Bernard are on their third year Theological studies. Let us support them with our prayers that they may persevere in their vocation and be ordained soon, hopefully in one or two year's time.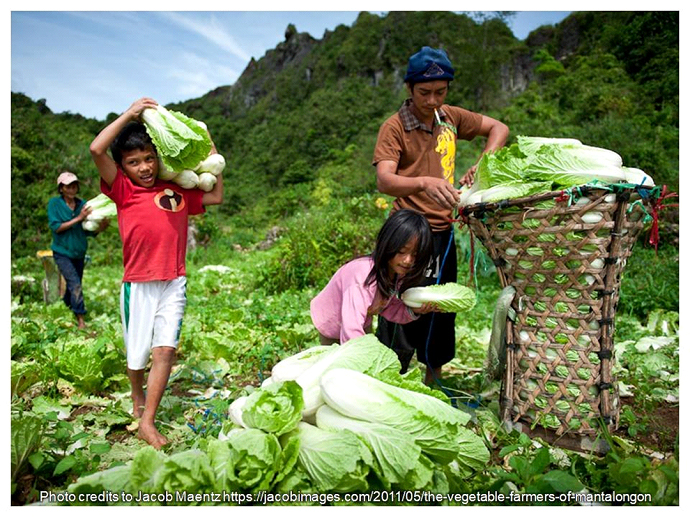 These coming month of July our college formation center in Lawaan is open to welcome any of the young men among you, who may want to seriously discern his vocation, or anyone who simply wants to experience what seminary life is all about. You may approach Fr Randy, our outgoing Parish Priest, or Fr Jun Paradiang who will soon be installed as our new parish priest, or simply get in touch with anyone of the Salesian priests, brothers or sisters you see around.
If you hear or feel that God might be calling you to follow him more closely in whatever form of consecrated life in the Church, do not fear and do not hesitate. Take courage to stop, leave everything behind and give your wholehearted "yes" to him. Certainly it will be a difficult adjustment but you will never regret or be disappointed. Very soon you will realize that it is only in following your true vocation that you will live life to the full.
And if in case you are already married, or a single parent or hindered by some lingering illness or irreversible disability, then this could possibly be your true calling from the Lord. Strive to accept it with faith in your heart and follow Jesus promptly, daringly and generously everyday up to the cross in good times and in bad, in good health or in illness, and very soon you too will live life joyfully, fruitfully and meaningfully. God is good…!
Disclaimer: This section of the website is a personal creative writing of the author and does not necessarily reflect the official views, opinion, or policies of the Salesians of Don Bosco – Philippines South Province. For concerns on the content, style, and grammar of this piece, please contact us.