FMA Milestones in Lourdes Shrine
Archdiocesan Shrine of Our Lady of Lourdes, Cebu City – The solemnity of St. Joseph the Husband of Mary last March 19, 2021, brought with it a double celebration for our Salesian sisters and their ministry. It marked the 40th year of presence of the Daughters of Mary Help of Christians (FMA) in the parish and the 50th year founding anniversary of Lourdes Kindergarten School (LKS) co-managed by them. These anniversaries are not simple counting of years but a testament of synergy between the Salesian priests and brothers working with the FMA sisters in serving the parishioners.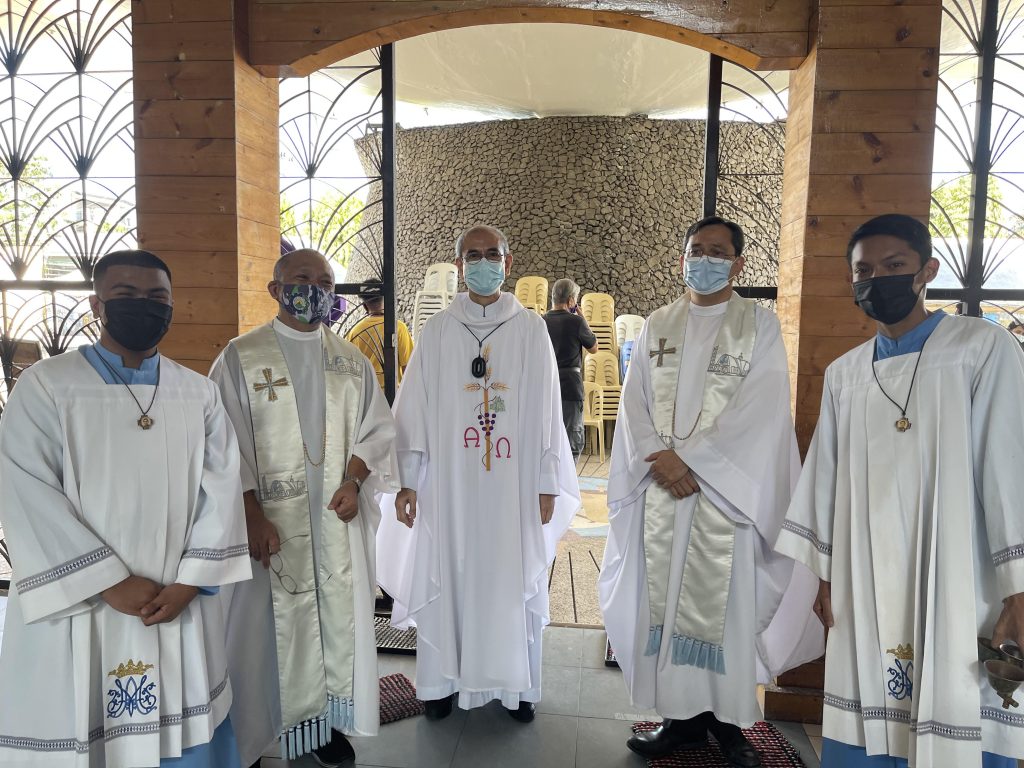 In honor of these celebrations, Fr. Godofredo Atienza, SDB, the provincial superior of the Philippines South Province together with other Salesian priests celebrated the Holy Mass in the shrine attended by the sisters and the LKS staff. After the mass, current and past teachers who have dedicated years of service to the kindergarten school were honored and recognized.
At the helm of the celebrations is the Casa Madre Mazzarello Community led by Sr. Evangeline Rago, FMA, together with FMA Sr. Geraldine Rubia, FMA, Sr. Angelica Quirante, FMA, and Sr. Claudia Mae Deypalan, FMA. These four sisters live out their Salesian consecration in the school, the oratory, and in the catechetical works of the parish.
It was Fr. Jose Bosch, SDB who started the school in the parish and a decade later invited the FMA sisters to manage the school. Through the dedication of our sisters, the school is one of the most famous and trusted kindergarten schools in the metro. It has also produced six FMA vocations: Sr. Concepcion Ocarol, FMA, Sr. Lilimae Escasinas, FMA, Sr. Charito Belino, FMA, Sr. Geraldine Rubia, FMA, Sr. Teresita Padron, FMA and Sr. Evangelin Rago, FMA; and a Salesian priest, Fr. Keith Amodia, SDB. The sisters' oratory produced another vocation in Fr. Vernil "Dodoy" Lopez, SDB.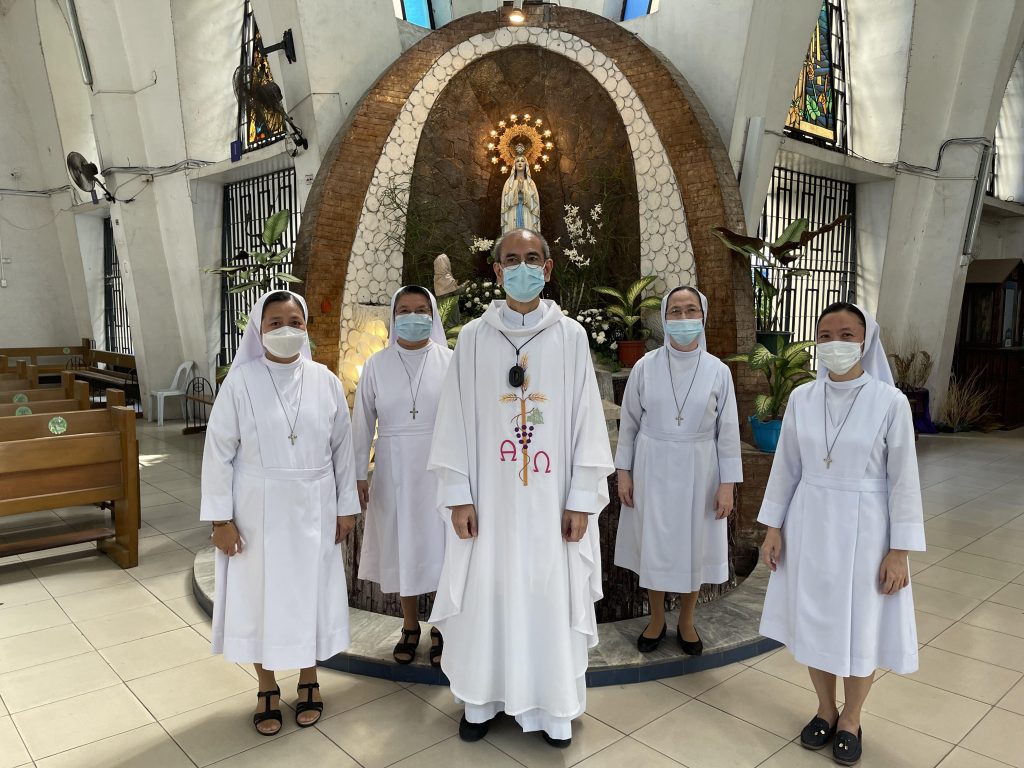 With the ongoing pandemic, the school has shifted its classes online. Teachers underwent training and technical orientation to equip for them for the new challenge. These adjustments give us a glimpse of the creativity and tenacity of our FMA sisters when it comes to youth ministry.
Lourdes Parish is blessed to be gifted with the collaborative ministry of many groups in the Salesian Family. Among them are the FMA sisters, SDB priests and brothers, Salesian cooperators and Volunteers of Don Bosco. This richness of Salesian ministry throughout the years is evident in the active and dynamic life of the parish and its youth. It is our prayer that the beautiful ministry of education and evangelization be enriched by the sisters for the next 50 years.
by: FIS Social Communications Delegate