10th FIS Provincial Chapter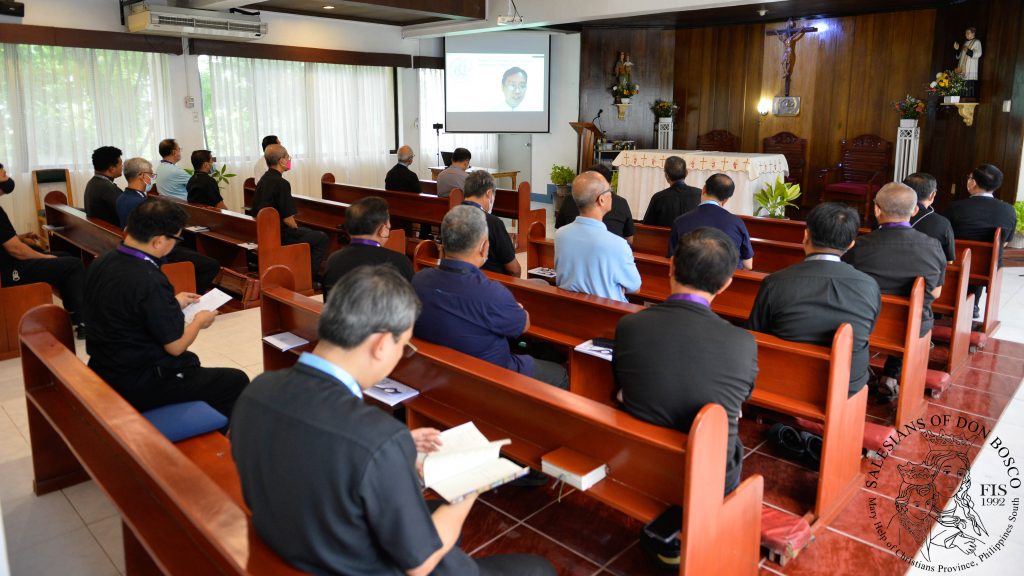 Don Bosco Retreat House, Lawaan, Talisay City, Cebu. The 10th Provincial Chapter of the Mary Help of Christians Province, Philippines South (FIS), was held from the 3rd of July to the 9th. It was a week of rigorous reflection, discernment and study on the Province's life, direction and mission for the next 3 years. 28 Salesians from 10 local communities, together with 2 lay observers, joined the Provincial Superior, Fr. Fidel Ma. Orendain, SDB, with Fr. Rooney John Undar, SDB, as the moderator.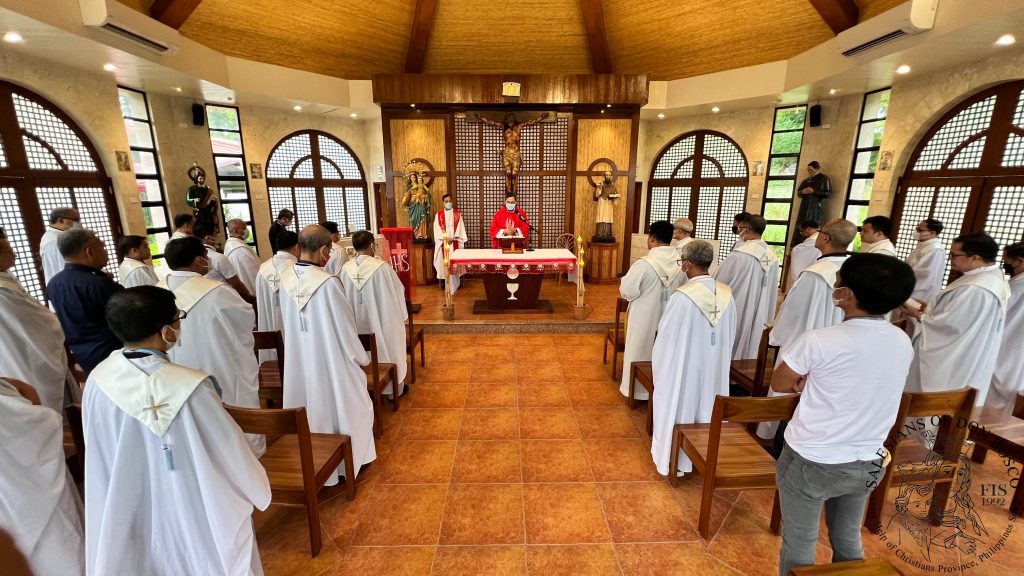 To place the delegates in the right disposition for an intense week, the Chapter began with a recollection virtually facilitated by Fr. Joel Camaya, SDB, adoration, confession, and a Holy Mass of the Holy Spirit. The Provincial Superior then gave the State of the Province Address to the assembly, followed by the presentation of the Chapter rules and processes.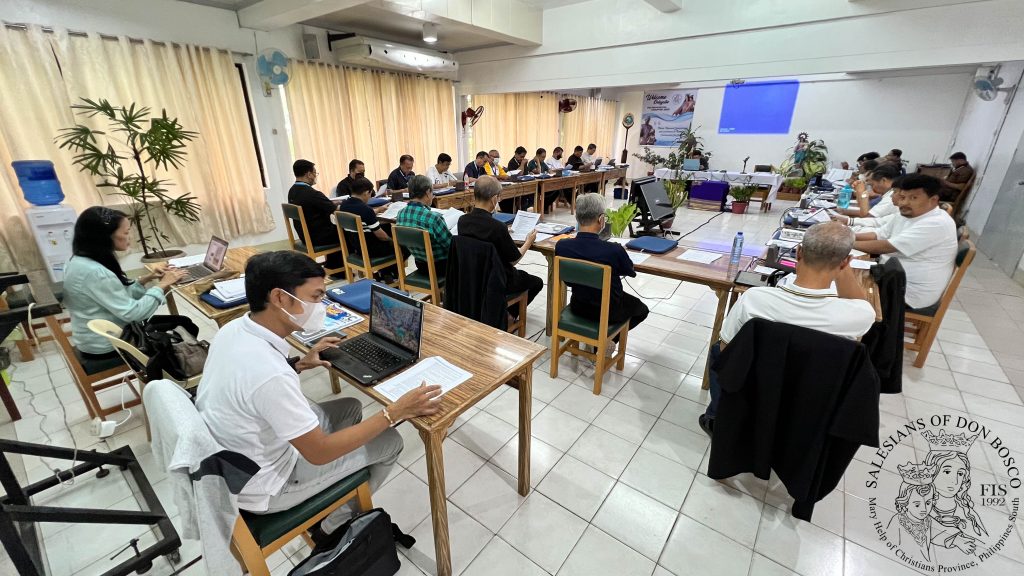 Each day of the Chapter was a routine of Holy Masses, plenary sessions, and break out groups for discussions. The morning and afternoon sessions were for plenary presentations and discussions. The heightened atmosphere within the session hall was balanced with how relaxed the outside of it was. The delegates were offered an area for recreation where games were prepared – billiard, ping-pong, football table, and various table games. Mealtimes were also moments for the delegates to relax and refresh themselves. For the Salesian delegates, mealtimes were occasions to bond with their fellow confreres. The days were always capped with a Holy Rosary and the traditional good night talk.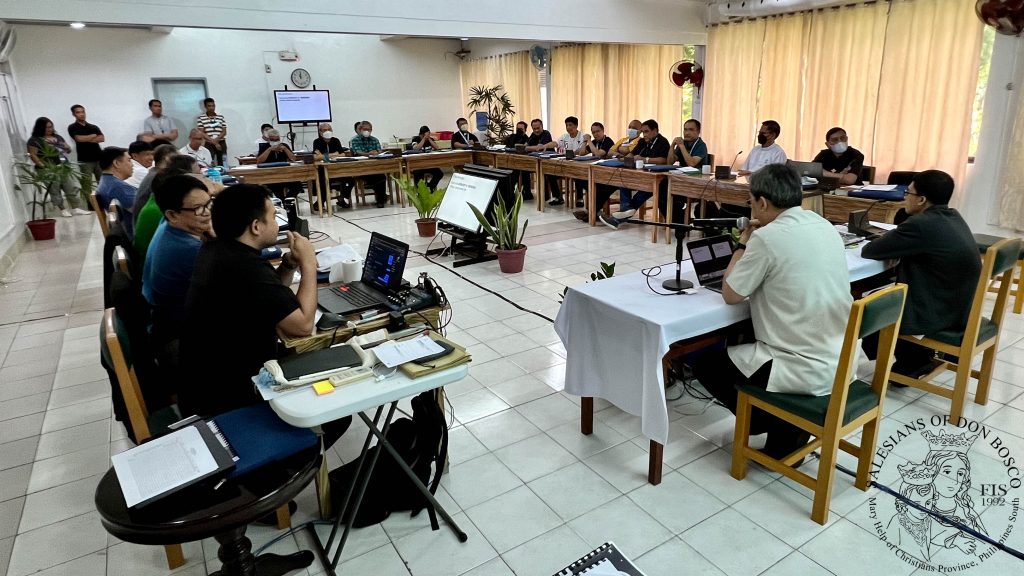 The Provincial Chapter focused on 6 points as the objectives to be discerned and discussed: deliberate about matters which regards the province; decide on what pertains to the good running of the province; study the 28th General Chapter post chapter reflections; tackle special matters of more immediate concern to the province; inquire into suitable means for promoting the religious and pastoral life of the provincial community; and study how the deliberations of the General Chapter may be put into practice. With these objectives in mind, the Chapter ran with smooth interaction and discourse among the delegates.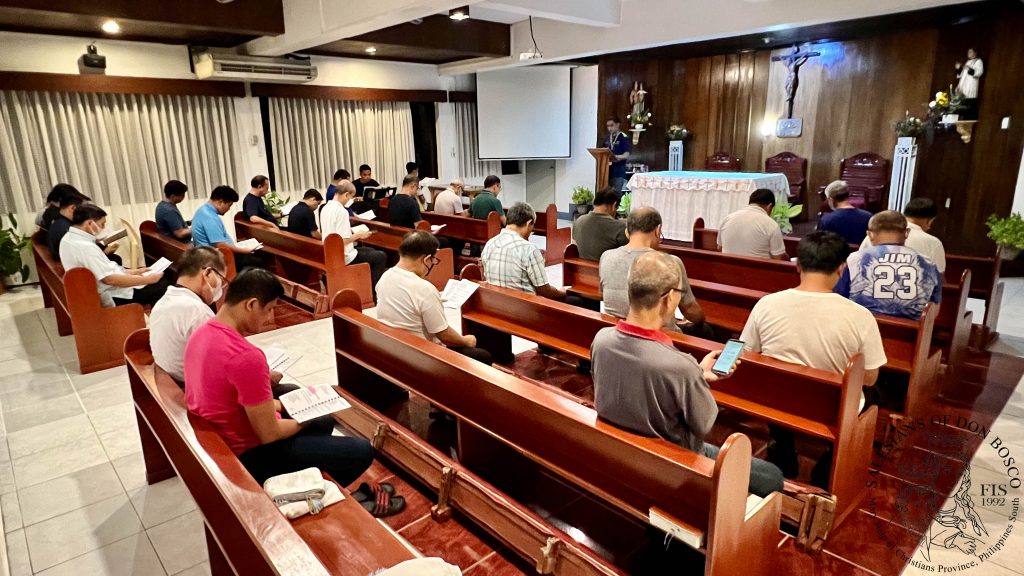 As the 10th Provincial Chapter of the FIS came to a close, a Holy Mass in honor of Mary Help of Christians was offered as a thanksgiving for the successful meeting and as a petition for God's blessing as the Province moves forward, guided by the reflections of the Chapter. A fellowship among the delegates and the organizing team was held after the Holy Mass to celebrate this milestone.