DBFC Welcomes New Prenovices
By Prenov. Vince Joseph Alvarez Pedrola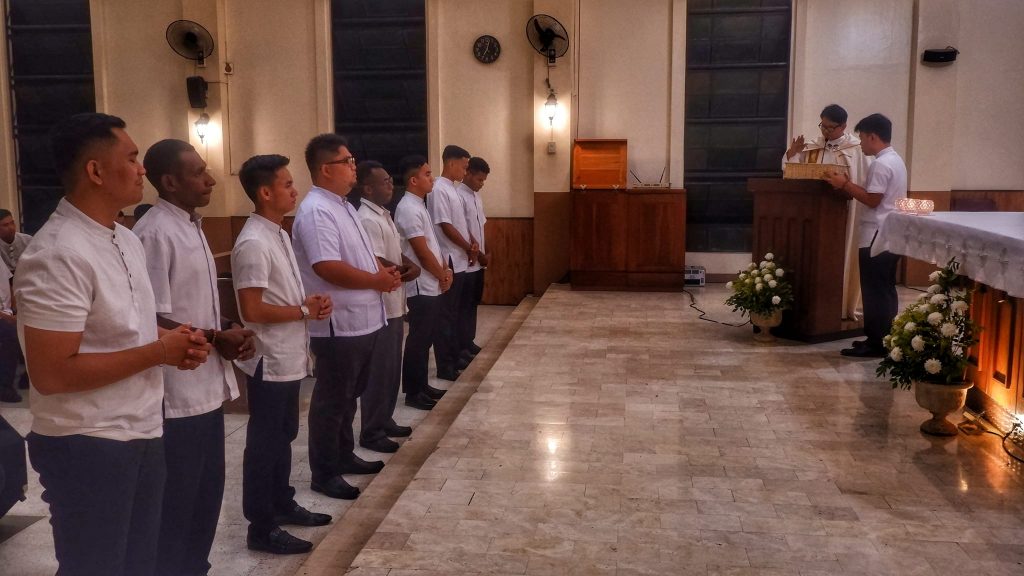 28 August 2022, Don Bosco Formation Center, Lawaan, Talisay City, Cebu — After two years of having no Prenovices due to the implementation of the new curriculum in the Philippine education system, DBFC welcomes eight Prenovices for this Formation Year 2022-2023.
The newly admitted Prenovices are:
Charlie Arranchado (FIS)
Noah Bisam (PGS)
Anjoe Dayday (FIS)
Mark Angelo Galaura (FIS)
Peter Kamara (PGS)
Vince Joseph Pedrola (FIS)
Ralph Cydon Suriaga (FIS)
Pius Yawalele(PGS)
The Rector of DBFC and this year's director of the Prenovitiate, Fr. Adrian Mendoza SDB presided over the Solemn Vespers and received the Prenovices. Fr. Amelito Racelis, SDB, the Provincial Vicar also graced the event.