Fr. Franco Laid to Rest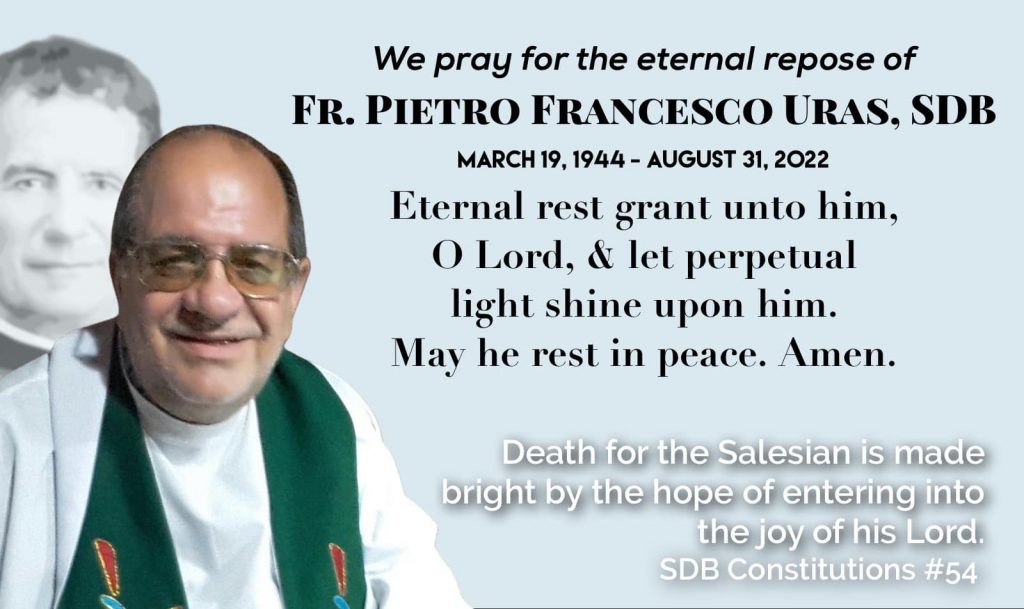 The Province of Mary Help of Christians, Philippines South (FIS), lost a great missionary in the person of Fr. Pietro Franceso Uras, SDB, or Fr. Franco to those who knew him personally, last August 31st, 2022.
A wake was held in the Mary Help of Christians Parish, Calinan Davao City, from the 1st of September to the 4th. On the 5th, his remains were transferred to the Archdiocesan Shrine of Our Lady of Lourdes(ASOLL) in Cebu City where a Salesian Family Vigil Mass was celebrated in the evening. The church was fully packed with representatives from the different groups of the Salesian Family. It was concelebrated by more than 30 Salesian priests with Fr. John Cardinal, SDB, the Rector of Davao community where Fr. Franco was last assigned, as the main celebrant.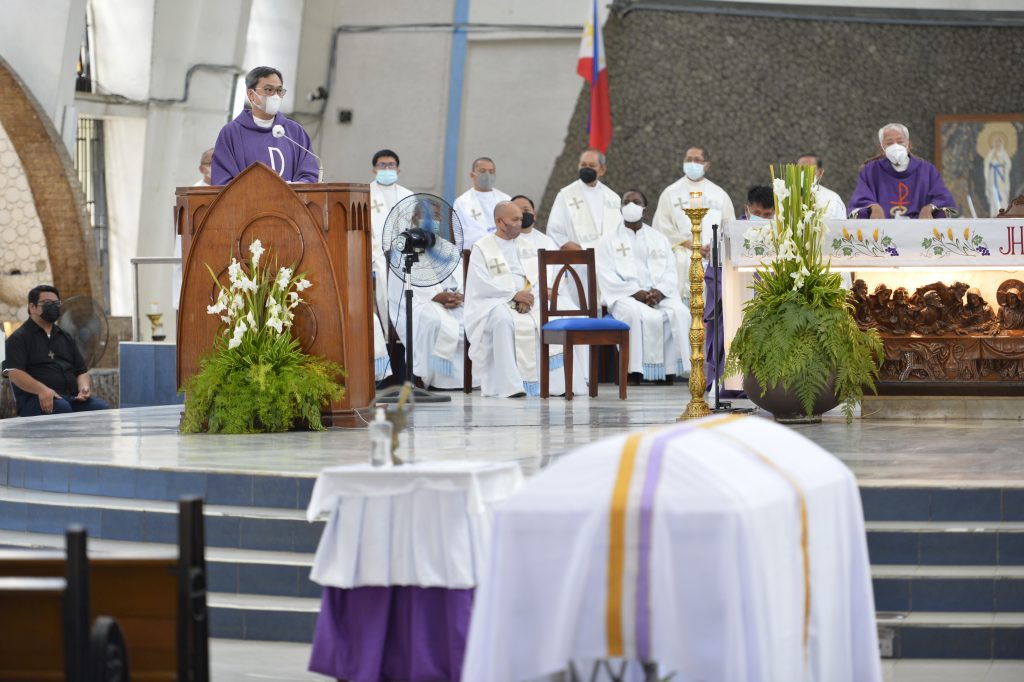 On the 6th of September, Tuesday at 1pm, a funeral Mass was celebrated in ASOLL. It was in intimate gathering of few members of the Salesian family, close friends of Fr. Franco, and some lay mission partners from Buda, the mission area of Davao community where Fr. Franco spent most of his pastoral ministry. Fr. Fidel Orendain, SDB, FIS Provincial Superior, led the celebration with more than 30 concelebrating Salesian priests. In his homily, Fr. Fidel highlighted some instances of the life of Fr. Franco where his pastoral zeal was most evident. He gave his assurance of support and prayers, in behalf of the Province, to the Salesian community of Davao who was most affected from the loss of their confrere. Before the Mass ended, Fr. John Cardinal, SDB, gave a speech of thanksgiving to all the people who have been their source of support and strength during the duration of Fr. Franco's illness until his passing.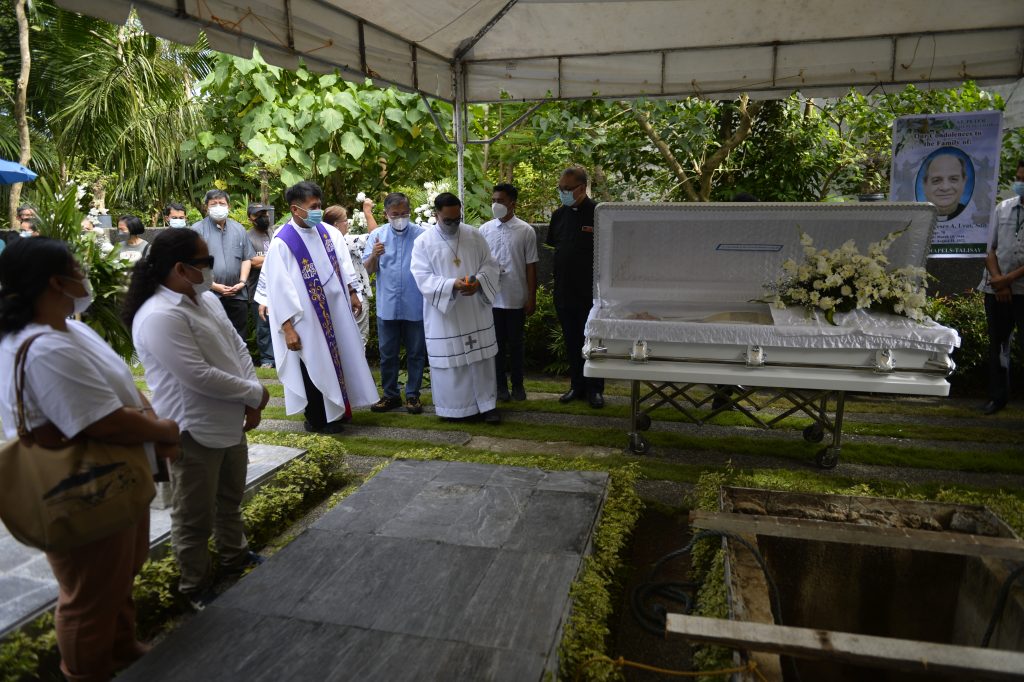 After the funeral Mass, Fr. Franco's remains were transferred to the Salesian private cemetery in Don Bosco Formation Center-Lawaan compound for the burial rites. Fr. Ariel Arias, SDB, Fr. Franco's assistant priest in Buda for 4 years, performed the burial rites. He also gave a short speech of thanksgiving to Fr. Franco for his fatherly guidance and good example to him.
Fr. Franco's remains were finally committed to the earth while the Rosary was prayed.